I have another finish, yay! I had completed the top of this quilt I think about 6 month ago? I sent it out to be quilted, and got it back 2 weeks ago, so I finished up the binding on this, and it is ready to mail to Grandma, it's in the washing machine right now. It is huge, I like to make sure the quilt really fits on the bed :) The colors were chosen by my Grandma, I just got to make it.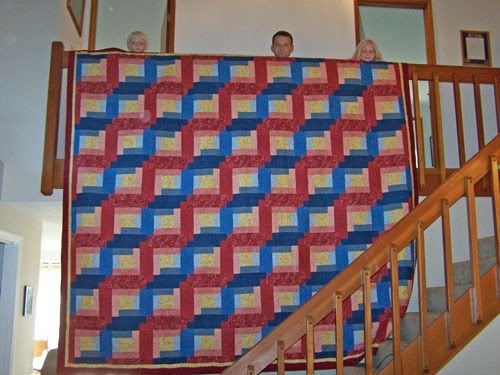 I am so excited to have this finished up!!
I also sewed this table runner last night, and put the binding on it today. It is made from a Moda charm pack, it turned out very cute. And it will be what we are making for the upcoming quilt classes at church for September and October. The pattern is from
Anka's Treasures
, Little Charmers 2.
Curren was putting on a parade for us, I thought this picture was kind of fun!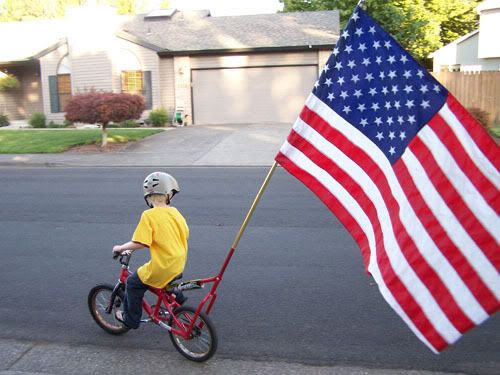 Hope you are enjoying your weekend.