I heard that
Wanda
has received my Autumn House exchange through the SBEBB board! She likes it too yay! I chose the Autumn Time chart from Homespun Elegance. I liked the little details this chart has, it was very cute.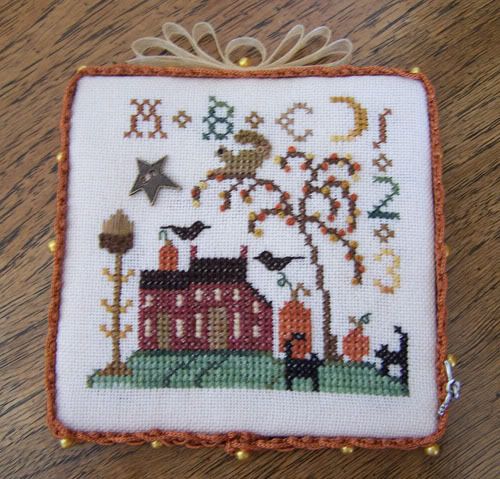 I liked the squirrels tail that is all french knots. Very fun!
Work has begun on constructing
Von's
NRR as of a few nights ago. I found a chart in a recent magazine, and thought it would fit in perfect. I am glad I found that chart because I was having a hard time deciding what I wanted to add to her neighborhood. I stayed up way too late last night stitching on this, I really like it so far, and am looking forward to working on it again tonight!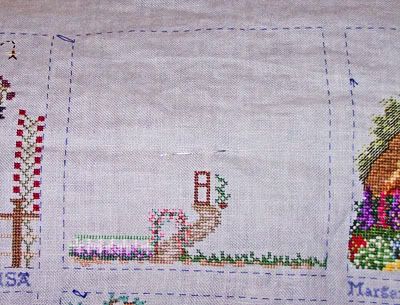 And to celebrate fall I'd like to give away the chart Autumn Time by Homespun Elegance. Yes, it's the pinkeep above that I stitched.
Cathy
actually gave it to me, so I'll pass it on now. Just comment here if you'd like it, and I'll draw a name for it next Saturday the 11th.