I've been working like one of Santa's elves the past few weeks. I finished another quilt! This is the Carpenter Star pattern. I have done about 5 of these now, and highly recommend it for those who are just learning to make a quilt, it is a fun one to do!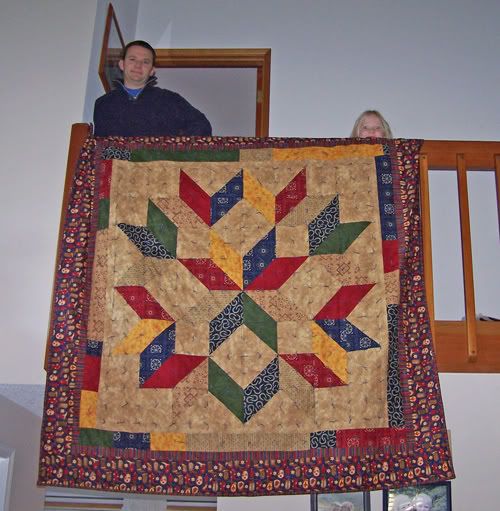 I made 6 more of these cute red and white bags, along with a matching pin cushion. Those scraps have gone a long way into making things haven't they?? Gotta love that.
I got the inspiration to make a pin cushion from
Carrie's Blog
. Her patterns are so pretty, be sure to visit her blog!
Jessie helped me set up for this picture, and when I was getting the photos off of the camera, I came across this picture, she had an idea of her own for the photo shoot I see. :) LOL!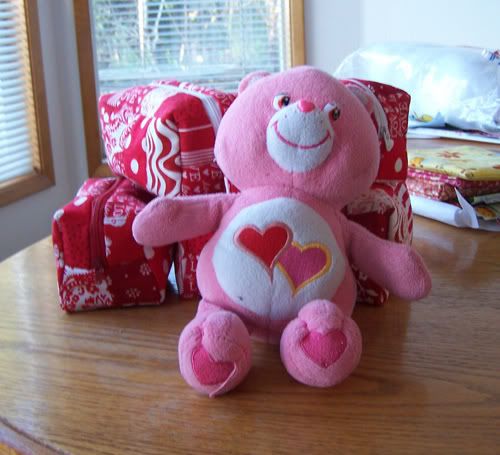 See how guilty she looks?
And I made some little zippered pouches just to try it out. I used a tutorial that is over on my side bar. Super easy, and CUTE! I will make more of these :D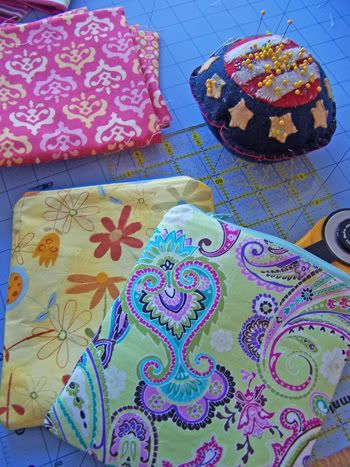 Back to being an elf, lots to do!