I finished quilting the top of my mother in law's quilt on Wednesday. Yesterday I sat down to sew the binding on, and now... it is finished!!! I love how it turned out, it's so bright and fun. I have been working on this for close to a year, and I am glad it is done. :)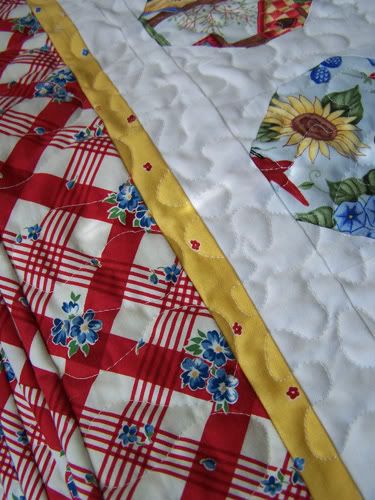 Here is my photography helper!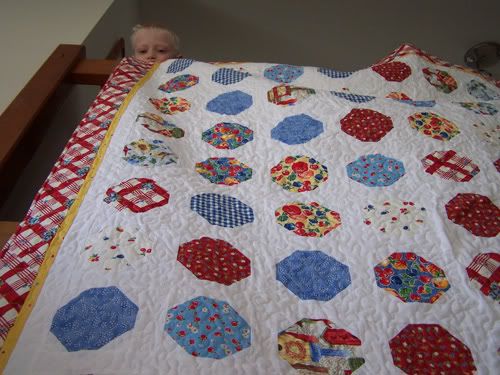 Another project I've been working on is a quilt using Amy Butler fabrics. Here is that starting to come together.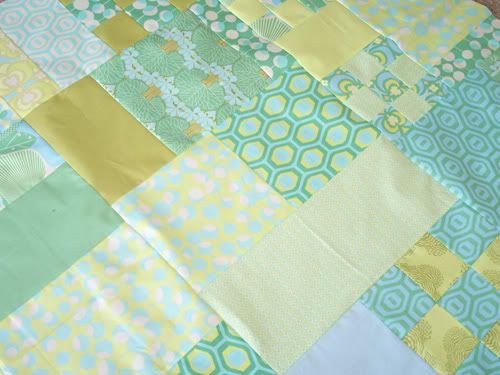 Yesterday my friend and I went out to Fabric Depot and I found a nice backing fabric for this quilt, isn't it so cute?
I also found a fabric line called Neptune, fell in love and bought some charm packs. Oh boy!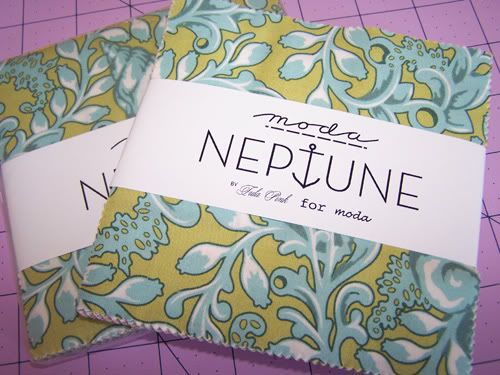 I hope you all are having an awesome weekend too!