I love a Saturday where you make no plans at all whatsoever. After the whirlwind trip to California last week, it was very nice to just put my feet up and chill out. I finally got the notion to get to the stores and restock my pantry, we've been eating out too much last week, I was too tired to think about making food. While I was buying toilet paper at Target, I happened to wander through their bedding aisles. I've been eyeballing a pretty bedding set on Pottery Barn, an all white quilted coverlet. I just couldn't buy it though, it was over $230.00 and so I was pretty excited when I found this coverlet at Target for less than half the price of the Pottery Barn one. I brought it home and tried it on, and I think I'm in love :) I have been wanting a white coverlet so I can fold any of my quilts on the bottom of it... so yay!
I've been working slowly on Shores of Hawk Run, this block is close to being done! I can finish it by the end of the month, I know it :)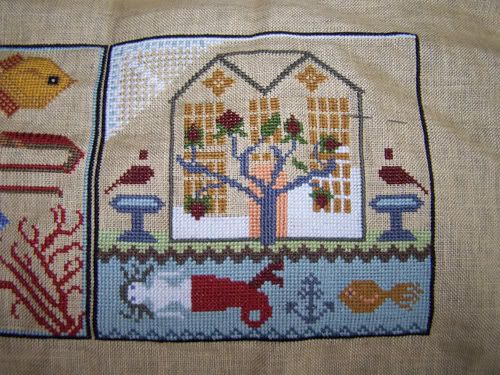 Also, I started a new mini-quilt. It's another Schnibbles pattern I've had kitted up for awhile.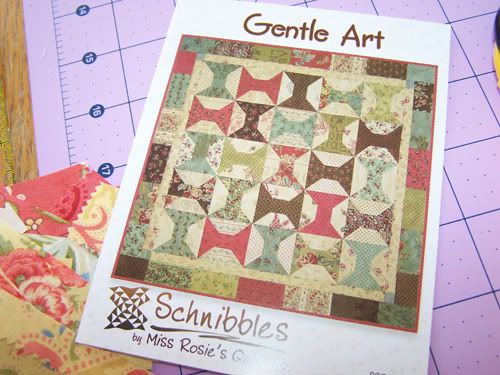 Jessie was working on her coloring project along with me. I love that she can just hang out with me at the table, we talk and carry on, it's so fun!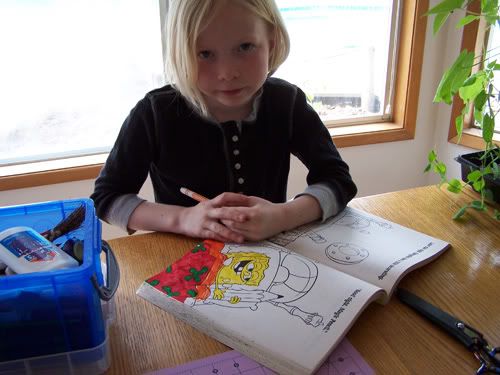 I wanted to plant my garden, I've been waiting and waiting for it to get warm enough here to do it. I started seeds in the little pods about 3 weeks ago, and now they are overgrowing the pods! I think I'll plant them today after church.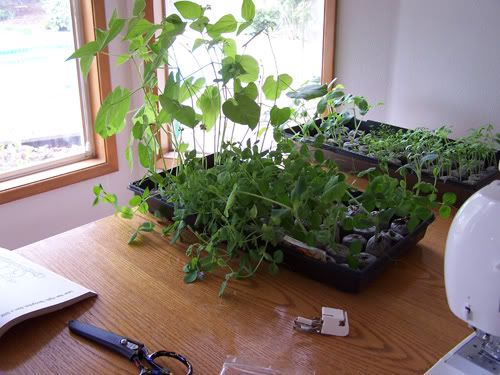 What are you going to do on this lovely Sunday?? I hope you enjoy it!