My sister Nikki had her baby this Sunday!!! Everything went well and everybody is doing great. I am so excited for her :) She named her Lilyanne Nicole, and will call her Lily, isn't she the cutest thing you've ever seen??
Nikki said the delivery was good and she weighs just over 6 lbs. I get to go and see her on Friday and I cannot wait!
So, I've been jumping around being all excited for the past two days. We went to Bend, Oregon this weekend so my hubby could ride his dirt bike. We had a good time, even though it rained off and on. Here is Jessie wanting to go for a ride...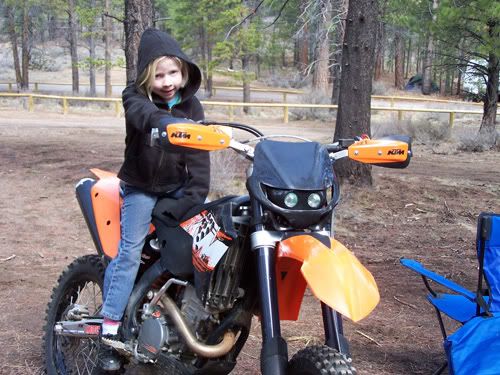 And Sunny the dog, she was a happy dog getting to run around in the desert for the day.

I have been sewing, even though we left for the weekend. I was able to put together the quilt top for Melissa (my SIL). I love how it turned out. I am quilting it a little bit too, so it's almost done, but not quite.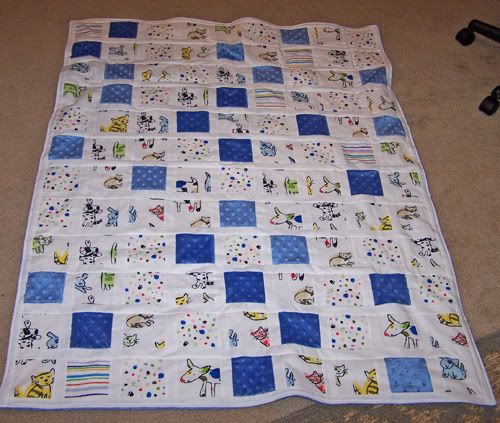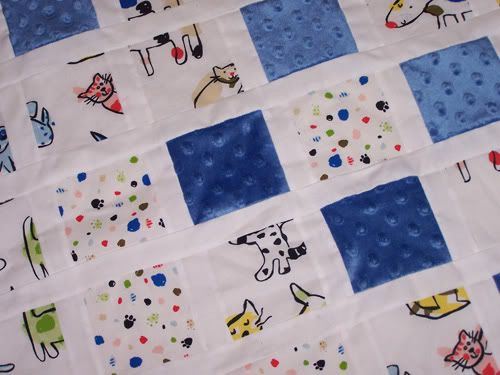 And tonight I cut out my pieces for the quilt I am making for church. I got the pattern from
crazymomquilts
. It's all fabric from Pop Garden by Heather Bailey. It's so bright and cheery, it'll be a fun quilt.