Well, this weekend consisted of me cleaning a bathroom, picking up a bedroom, sewing, cleaning another bathroom, going to a movie, sewing, making a meal, cleaning a bathroom, and sewing! You know, I try to get enough sewing in to balance the not so fun cleaning part. Gotta keep it even!
I really enjoyed making this little quilt. I got the top completed tonight, and had to share with you. :) I'll try and quilt it this week.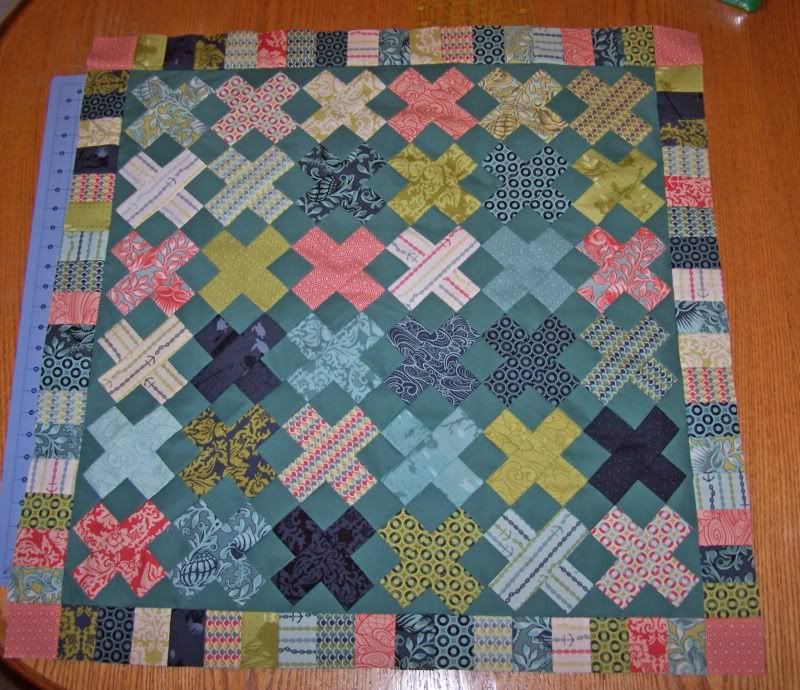 I am glad I used the green as the background instead of white, it makes the fabrics stand out so much better.
Mark's sister is having a baby any time now, and it's a boy! She'll be naming him Cache, I believe that is how she's spelling the name. Well, Mark had wanted me to make her a "cash" quilt. I found these fabrics at Joann's and put it together over the past few weeks. I need to find some backing for it so I can finish it. We all think it's funny, and I had to share a picture of what Mark likes to do while I am sewing. You see how he appreciates my hard work? :)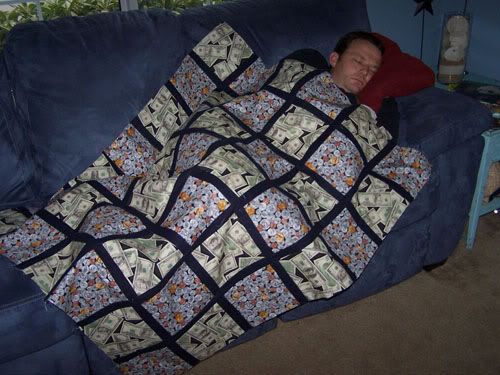 Tomorrow is Monday, and I have to go to the dentist, why did I have to do that on a Monday? Monday's are bad enough on their own LOL! Enjoy your week, we have a week and a half left of school now, can't wait to be done.