Well, since I love these little
Schnibbles
patterns so much, I decided I may as well do as many as possible right? I have 2 more kitted up to do anytime. This one uses the April Cornell fabrics by Moda called Portugal. They are so pretty. Oh, this pattern is called Gentle Art, and is also by Miss Rosie's Quilt Company (same as my red and white quilt).
I made this for my friend Megan, who is moving away this week. I am going to really miss her. She is such a sweetheart. I wish her all the best.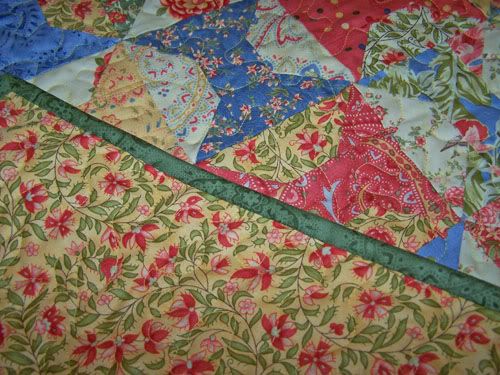 So, some of you asked how Mark painted that beetle bug (see post below). Jessie held it on her finger and it just sat there the whole time, it didn't even try to run. I think it knew that it was hopeless LOL! My husband is full of things like this, it's never boring at my house... EVER.