Another quilt done, alright! I just needed to add the binding to it. This quilt is for Jessie's room, and I am making another one just like it. I got the pattern from
CrazyMomQuilts
, she was so kind to write it out for everyone. Thank you :) I like how it turned out. I used all Heather Bailey fabrics, and it's so happy and bright.
Last week we went to a local amusement park here in Portland, called Oaks Park. Our company has a picnic here every summer. This was the most flattering photo of myself I could find!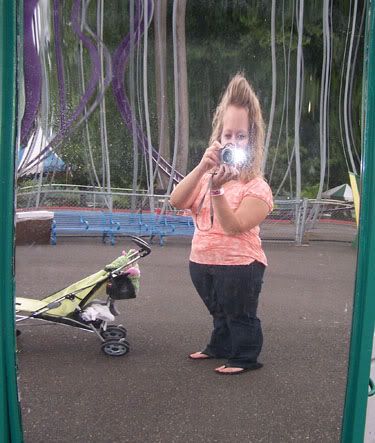 Our pumpkins are growing big this year! We planted seeds last year to grow "giant" pumpkins, and nothing grew, but this year... I think those seeds germinated all winter, because we have a giant one now!
I made myself a sewing machine cover last night, it gets so dusty sitting out all of the time. Isn't this fabric awesome?! I think it is :)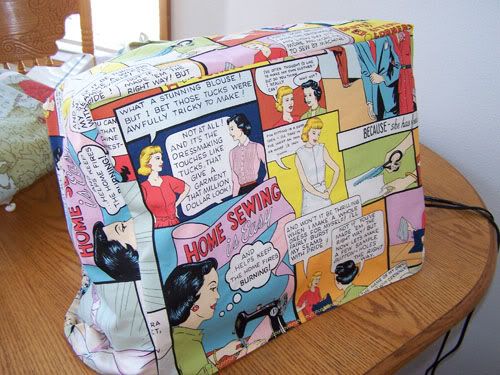 This cute little guy is Finn, my cousin's 7 month old boy. I almost kept him, he was such a doll!