I received an invite to a baby shower two weeks ago. It's a double baby shower... and last Saturday I decided that I was going to make them both a quilt. As the week went on, I realized I bit off more than I could chew, but I perservered, and finished them both! Woo!
The fabric I used was in my stash, and you guys, the more I dug around in it, the more I realized I have so much, and don't need more. Even though that doesn't stop me :)
Hailey is having a boy, and I found these bright prints. The lighthouses are by Jim Shore, they are so cute! They look like they have quilt patterns on them. I like this quilt, it's pretty big, but that means they can use it for a long time. I pieced the back with all of the leftover fabric, yay!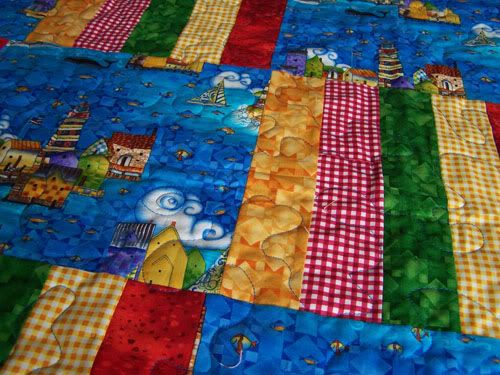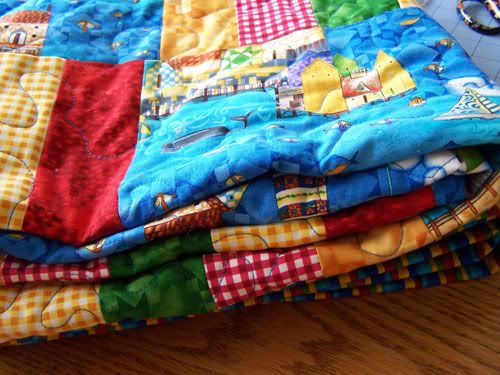 I did a meandering stipple quilting on it.
And Lisa is having a girl. I found lots of baby print fat quarters in my fat quarter tub, and ironed them out. I think I've had some of them for four years or more, it's about time I used them. I made a coin quilt, by strip piecing. It went really fast. The white fabric strips are flannel.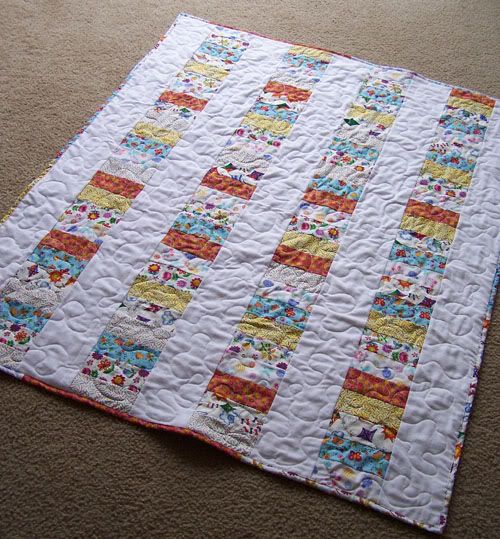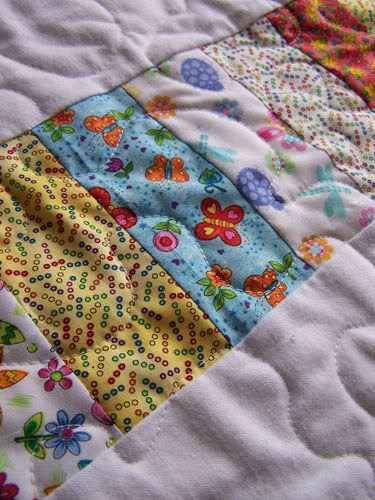 I also used the left over strips to make the binding :) Gotta love it.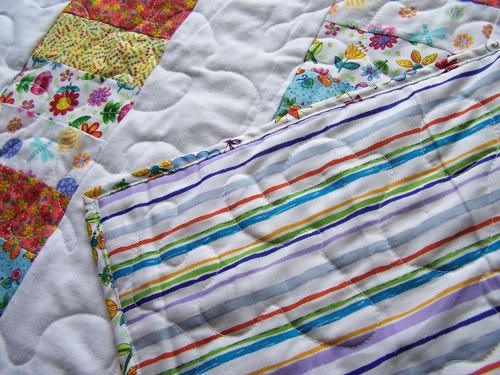 I've been busy getting school supplies, clothes, having fun with my cousin and his family, sewing, and everything in between. I really love summer, but I'm getting pretty exhausted :D Tonight I am having several girlfriends over for a sewing party, I can't wait.
Now, off to the baby shower.