So I was innocently reading Carrie's blog
La Vie en Rosie
this morning, and saw her mention "A Year of Schnibbles" You all know I love all those little Schnibbles quilts, and so I clicked the link, knowing I was going to be in trouble :)
I found Sherrie at
A Quilting Life
, and Sinta at
Pink Pincushion
, which are both new to me bloggers. They decided it'd be fun to do a Schnibble pattern a month, for a year. Oh my gosh, that is so awesome! I signed up of course because September isn't going to be busy enough for me, with school starting. I couldn't not do it. It is too fun!
Here are the 4
Schnibbles
I have done so far. The first one is Short Story, using a Shangri-La and Roman Holiday charm pack.
The second one I made was Gentle Art, using an April Cornell charm pack.
And the third one I made was X-Rated using the Neptune charmpack by Tula Pink.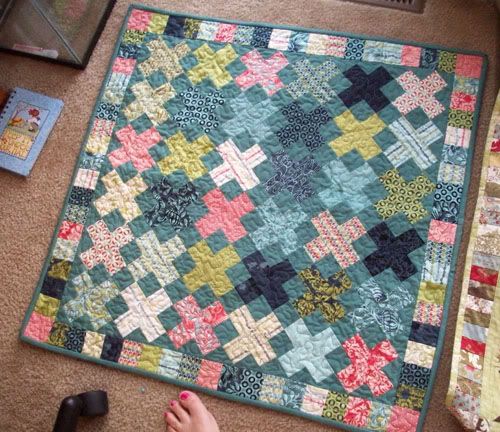 This is the Gazebo pattern using Flutterby fabric by Tula Pink.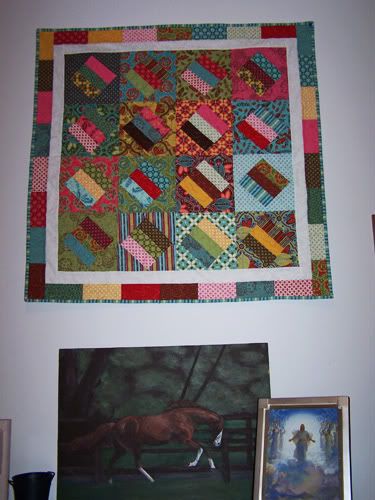 So, who else is in? Come on, you know you want to!