Well, I managed to get the baby quilt top done, now I need to baste it and quilt it. Isn't it fun? There were remnant pieces of flannel in my stash from other quilt backings, I pieced them together for the back of it, I am using up stash, check me out!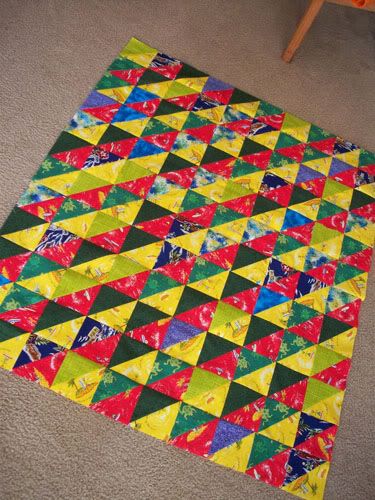 A Year of Schnibbles is beginning this month. They gave us our pattern, Winter White. I don't have it, so it's on order to be here soon.
I dug through my stash, and found these charm packs, Let it Snow, Let it Snow. I think they'll look adorable with this pattern. Further digging in my stash produced the white sashing (with snowflakes!), and some other yardage for binding and backing. Who needs to go to a quilt shop, when I have one in my bedroom? Sheesh.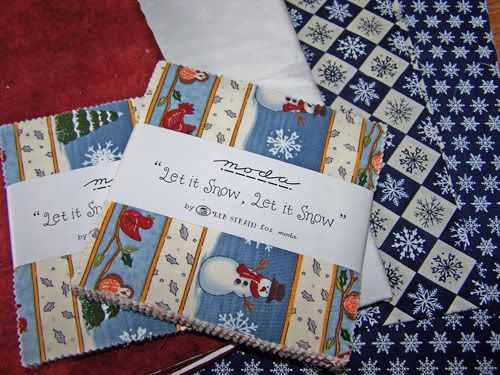 Can't wait to get started. I found at least 5 other sets of charm packs in my stash for future Schnibbles, I am set for at least 6 of the 12 LOL!
In other news, school starts on Tuesday the 8th. When did summer end? I know many of your kids have already started. We didn't get out of school until mid-June. It was such an awesome summer, I am in denial it's over.
My Grandma is visiting me from Nevada, it's just FUN having her here. She will be 80 next year, and I told her I want to grow up to be just like her when I am 80. She is wonderful! Off I go, you all have a great day.