I have crafters ADD, I can't focus on any one thing for more than 20 minutes, and it's starting to drive me batty! Here's a photo that I took 2 minutes ago of my sewing studio... or kitchen table, whatever the time of day it is...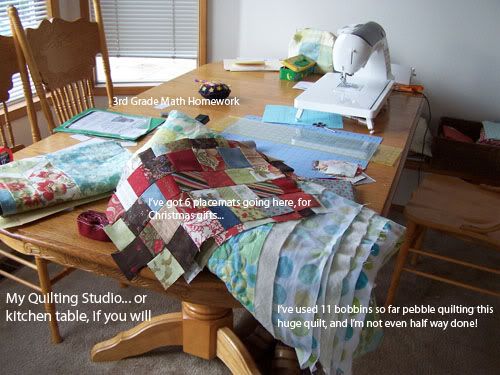 I am making placemats out of my Shangri-la fabric scraps for my Grandma. I am still quilting my big Amy Butler quilt, the pebble quilting, it's taking forever... And 3rd grade math homework is in there too...
This big stack of pretty fabrics is calling my name to make something out of them...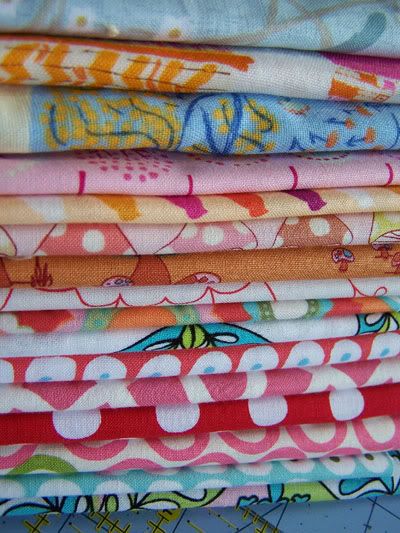 I've got to get my Cindy Louwho quilt quilted too... I've got the backing made, here is the top done! I'll be stipple quilting this one for sure, no pebble quilting on it :P
How on earth will I get anything done when there is too much to work on right now LOL! Oh the problems we have. Yes, I'm working on Shores of Hawk Run Hollow, slowly but surely the tombstone is getting done. In other awesome news at my house, I started working Part Time!!! I am so happy about this. I'll be home when the kids get done with school now. I've worked Full Time ever since I've been married, and it's been hard, but now hopefully life will be better for us. This is the first week so far, and so far I love it. I feel like I'm skipping school when I leave work at 2:00 now, it's awesome.