Dude, it's the middle of October. Seriously how did that even happen? Thanks for all of the sympathy and love sent from you regarding the car accident. Everybody is okay, and my car is being repaired now (it wasn't totaled). On Thursday the 8th, Mark and I flew to Puerto Rico! Our 10 year wedding anniversary was in September and he took me with him on a business trip to Puerto Rico to celebrate. How awesome is he? I know, I did good :) We stayed in Ponce and I managed to sit by the pool, and walk on the beach for 4 days straight, it was amazingly relaxing. My friend Denise stayed with my kids at the house so I could go. I owe her big time, she is a life saver! By Monday night I was ready to come home and take on the world! Puerto Rico is a beautiful island. We didn't get to see a lot of it, but I want to go back someday.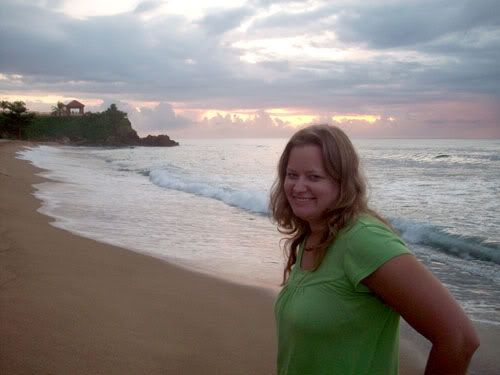 I didn't bring any stitching or quilting with me, just books. I made myself completely relax. It was so nice!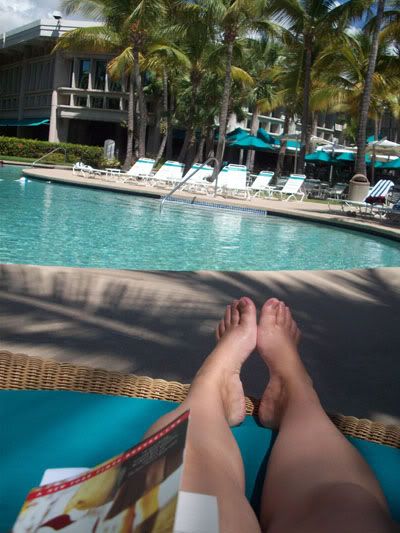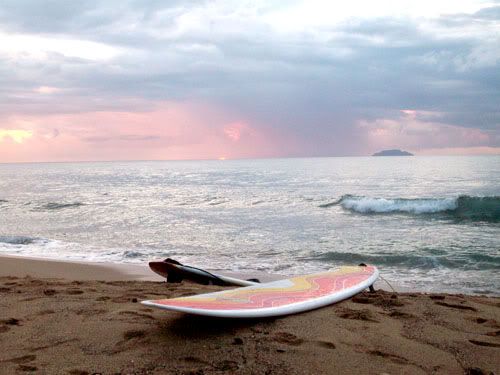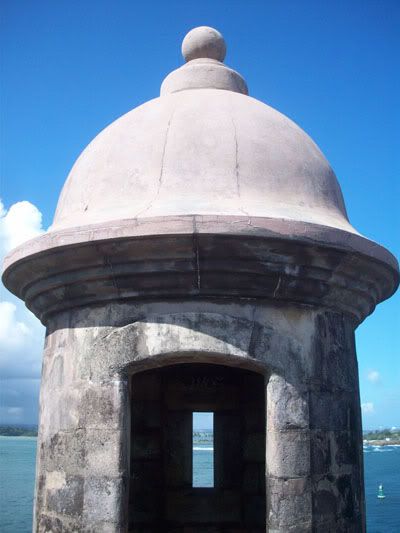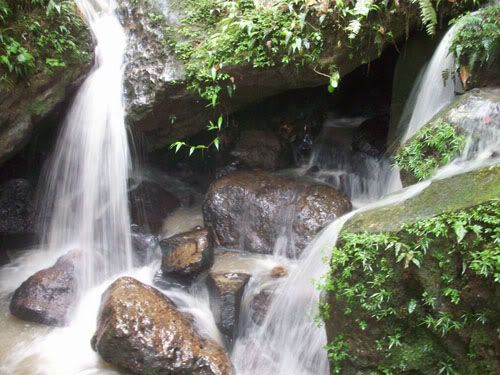 I wanted to show you this Project Planner journal I started. I found the book at Office Depot awhile back. I like to make up my own quilt patterns, or if I get inspired by something I see online I like to write down ideas about it. This book has been pretty neat for me. I will write out my pattern, who or what it's for, the date, and the fabrics I want to use. Most of the time I change patterns and do my own thing with them, and this book helps me keep it all organized. I used to write everything down on random scraps of paper and lose them. Now, it's all here! I love this book.
The next Schnibble quilt is called Cindy Lou Who. After digging through my stash of charm packs, I realized I didn't have enough of any one "set" to make this quilt, so I pulled out yardage from my stash, and am making it from red, white and blue fabrics.
I like how a pile of squares can become a quilt top, it's so cool!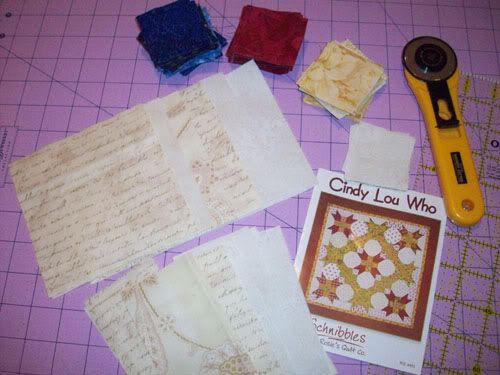 On October 25th, 2006 I started this little blog. I've really enjoyed posting here, and meeting so many amazing people. I'm going to have a giveaway, so be sure and come back to visit next week. Have a great weekend everybody!