So much going on. You know, Mark has been out of town on business for almost 3 weeks, he just got home today. So much has happened this past week and I am quite frankly... glad it is over. I got in a car accident on Friday night, a lady pulled right out in front of me, I had no time to stop and slammed right into her, I am okay, and my friend who was in the car with me is okay too. It just really scared me... and it was hard because Mark wasn't home. Among other things, it was a hard week for me. It seems to be Murphys Law when Mark leaves, that is when everything happens. Well, now that it off of my chest, I have some things to share!
I was asked if I've been stitching, well of course I have! Just on Shores of Hawk Run Hollow though, and this block is big and all stitched in, so progress is pretty boring and slow, but here's proof I've been stitching :)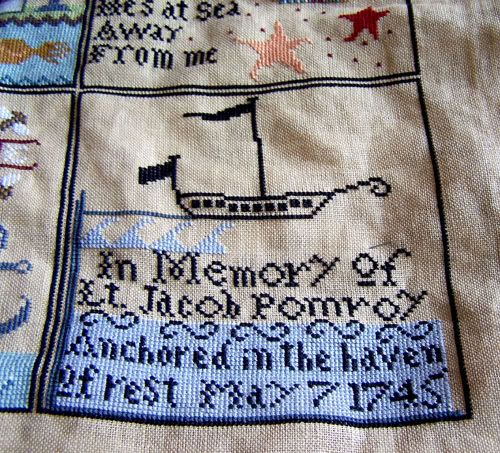 The next Schnibbles quilt for October is Cindy Lou Who. Isn't it cute? I ordered the pattern, and will figure out what I'll use from my stash to make this. I have lots and lots of those wonderful charm packs...
And I've pulled out an old WIP quilt, I started this well over a year ago. I pulled it out again, and remembered why I put it away in the first place. This block is difficult, and the pattern directions are not good, they don't explain how you put these confounded triangles together to get the right look. Well, after playing with it for about an hour, I think I've got it. Sheesh.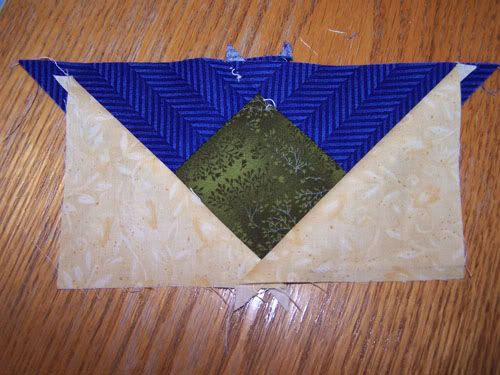 I hope you all have a good week! I know I will, Mark is back home safe and sound from South America, and that couldn't make me happier!