It's November, it's cold, and the days are so short now! No daylight left in the evenings means one thing… I get to stitch more :D Ha!
I finally, and I mean
finally
finished this tombstone block on the Shores of Hawk Run Hollow last night. I've only been working on it since AUGUST. I was on a roll with these blocks at the beginning of the year, finishing one almost every month… then summer hit… then I started working on the big ship block. But this block, it is so big! And all filled in! I am not whining, because I actually like filling it all in, it meant I didn't have to count, or look at a chart :) I love how it turned out, and the little boat is too cute with its sails and ropes. Only 4 more left.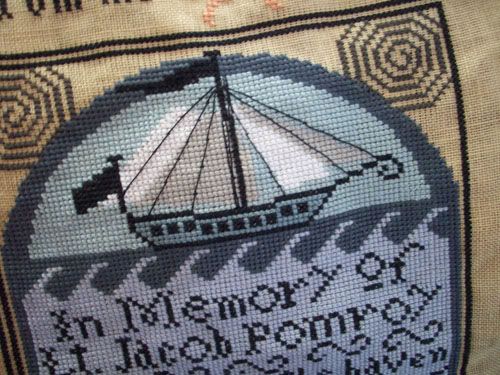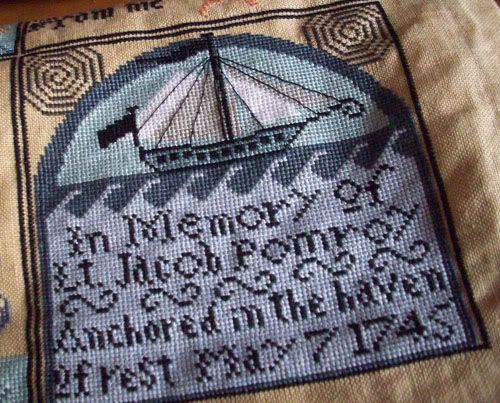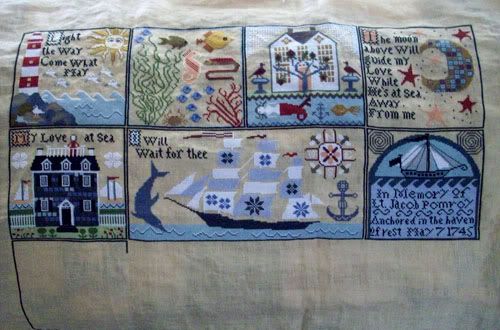 The new Schnibbles pattern has been announced for November, it's called Picnic. It's so stinking cute. I don't have this pattern, I've got to get it ordered… I've got my fabric picked out from my stash, woohoo!
In case you all haven't noticed, I've been posting more often. It's because I've got more time on my hands, and I love having more time on my hands. Life at home has been so much calmer, and I've been so much happier. It's like my stress has gone out the window. I love working part time.