Hello everybody, Happy New Year to you and your family! I hope you all had a really nice Christmas and New Year. It was nice for us here in Oregon. The kids got a Wii and have been hooked. It's great.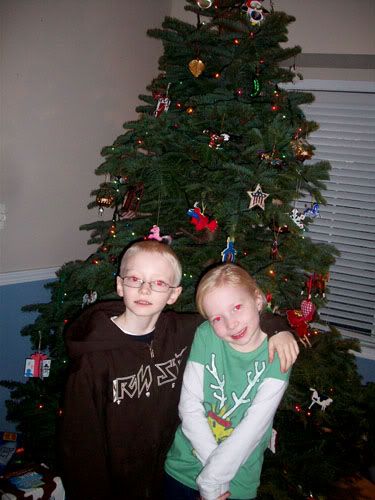 We spent the holidays at home, it was quiet and fun. Our friends joined us for New Year and we were glad to see them. We saw the movie Avatar, along with everyone else in the world. It was pretty good wasn't it? Now it's time to get back to the grind, homework, schedules, work, etc. Oh boy!

I don't have resolutions for the New Year, only things that I want to improve on. I am excited for 2010. How about you?
There has been some progress made on the Hydrangea Garden quilt, I basted it and quilted it this week. It took 4 bobbins and 2 hours to quilt this... much less than the Pebble Quilting huh? That makes me laugh. I can't believe how quick it went. Now I just have to bind it.
I had cut out these blocks a few months ago when I had my friends over for sewing night. Sewing started the week of Christmas. Now, all 25 blocks are done. They are really shiny, I think it's the Fairy Frost fabrics. I bought this quilt as a kit from Holly Hill Quilt Shoppe last year. It's so pretty. I plan on finding a flannel backing for it sometime.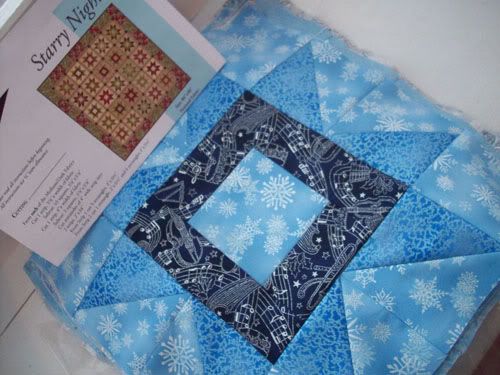 January's Schnibble quilt is called Madeline. Pretty huh? Now it figure out what charm packs to use.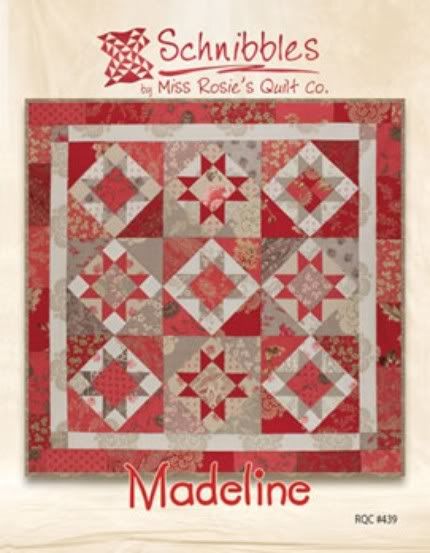 Carrie
informed me that I won the giveaway contest for December's Schnibbles from her, I am thrilled!!! Thank you Carrie.
I wish you all a very Happy New Year!