You guys!! You are making me blush, seriously. Thank you for all of the nice comments about my finish for Shores, you are awesome! I love you for it :D
I've finally been caught, by the cold bug. I thought I was lucky and was able to avoid this winter, No way... on Wednesday I was very sick and I am just now feeling okay again, even though it sounds like I have a frog in my throat. I am just grateful to be able to function again.
While I was sick I started a new cross stitch. It is a Sam Sarah design called Plant the Seeds that Katrina gave me a few years ago for something I did for her. It was all kitted up and I could not help but start it. It is nice to work with over-dyed threads again!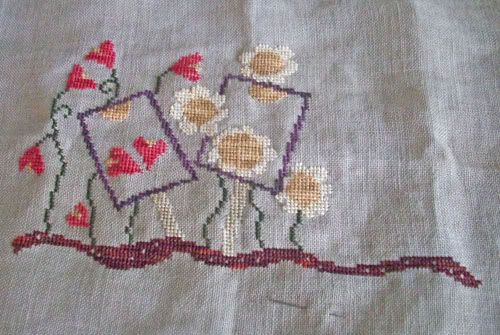 And today I finally am sewing. I am working on the February Schnibbles, Sunday Best. It's coming along nicely.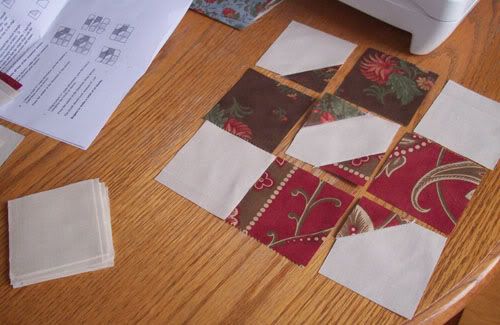 I have been wanting to show you the kitchen. Mark remodeled it in December. The dishwasher had been leaking, ruining the floors, so he put in all new hardwood flooring, beadboard, chair rail, trim, and painted it this gorgeous blue/green. I am in love with it. So I have to show it off.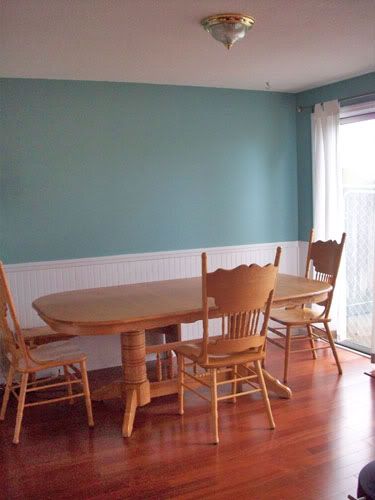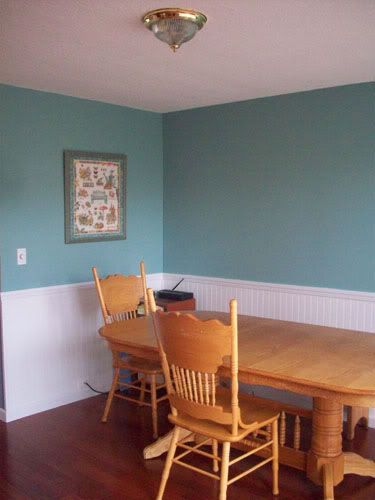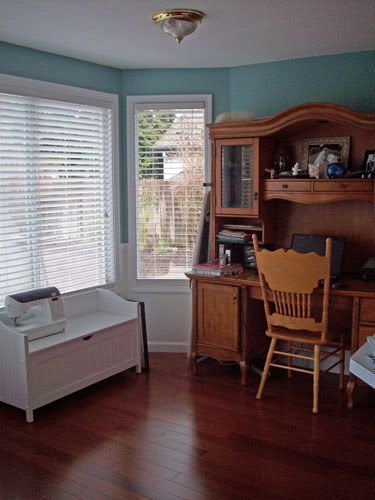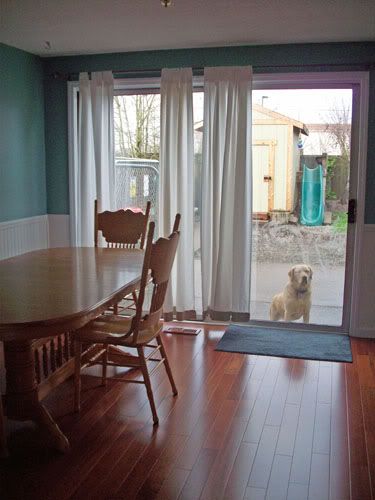 I hope you all have a lovely Valentine's Day!