Shores of Hawk Run Hollow is finished! It was such a nice piece to stitch. I did not stitch at all on anything but this from January 2009 to February 2010. Which would explain why I was able to actually finish it. (sorry to all those who got sick of looking at it last year!) I used a 32 count linen, and stitched 2 over 2 using DMC threads specified on the chart. It's huge. Really huge.
I love all of the small details on it. It used so much thread, I don't know how many times I had to go back to JoAnn's to buy another skein of black, or blue! I could have had this done on Sunday but I was out of color 927, again, so it had to wait until today.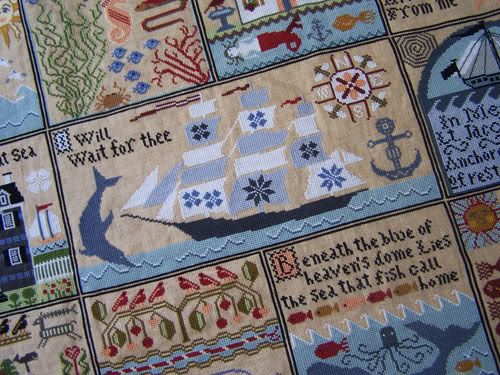 It was nice working on it because each block felt like a "finish" and it kept me motivated to continue working on it. Thank you to everybody who left comments on my progress, it helped me a lot to keep up the work.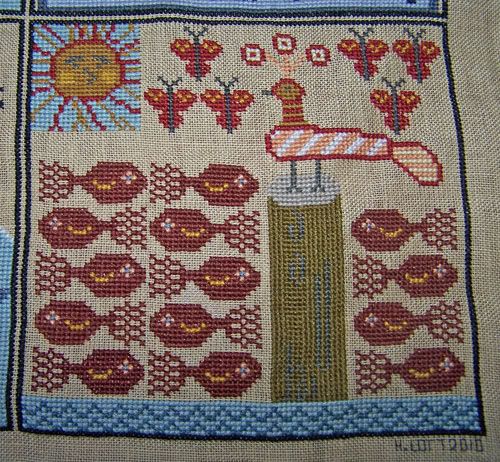 This is going to hang in my dining room! I love it!!! :D
And yes, I've already started something NEW, it's really refreshing to work on a different project.