So far this weekend has been great! On Friday night I watched Julie and Julia, and it was fantastic! Have you all seen it? If not, please do, you will be glad you did. It really made me laugh. I stayed home with Jessie on Friday. She has been sick with a bad cough all week and by Friday she looked so exhausted. We had a nice day together playing the Wii and making these cards.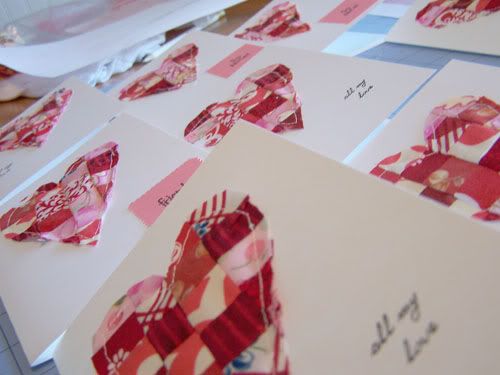 I am not taking credit for the awesome-ness of them. I got the idea from
Cluck Cluck Sew
! Aren't they too cute? We made about a dozen of them for our teachers and family. Here is Jessie sewing her heart out.
Today we went shopping at
Hollyhill Quilt Shoppe
. It is always good to go to that store. I come home all excited to make things.
I found Sunday Best there and picked out the charm packs from my stash to use. I did buy some Rounneries yardage for the cream background fabric today. It was too pretty to not buy :) I am going to use Portabello Market charm packs for it. Yummy.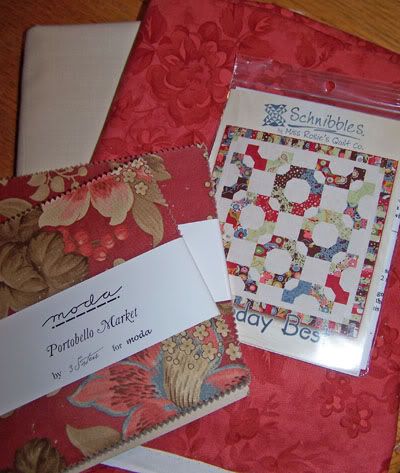 Guess what... I am *this close* to being done with Shores! I hope my next post will be a finish... I am sooo excited! Well, time to go and sew and finish cleaning the house. Enjoy your weekend!