After writing my post on Tuesday with the list of things to look forward to, I felt better. I also went and took some sunshine pills, AKA Vitamin D. You know what? I felt so much better after that. So, I am in a different frame of mind now, and I am glad. I just can't stand it when I feel down.
Yesterday after work, I sat down and started working on my spring star quilt. I needed to get the top done so I could put it out at church on Sunday and people could sign up to make it. I finished the top! It took about 3 hours to sew it all together, all of the blocks were already done. It felt good :)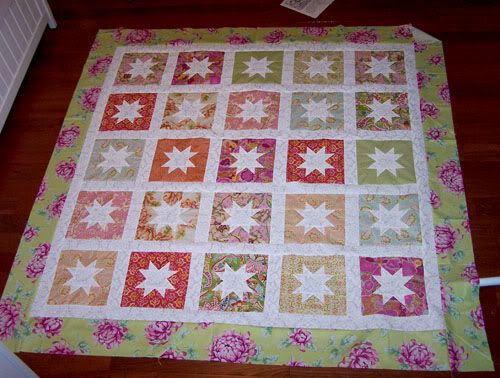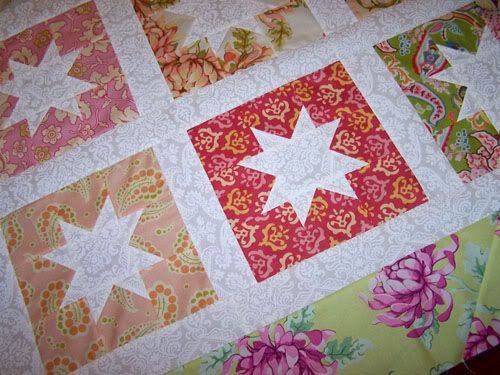 Most of the fabrics I used are from the Heather Bailey line called Freshcut. I've had them for a few years, and finally got them out. Heather has another new line out called Nicey Jane that is gorgeous. I haven't bought any yet, but I plan on it! It's so pretty.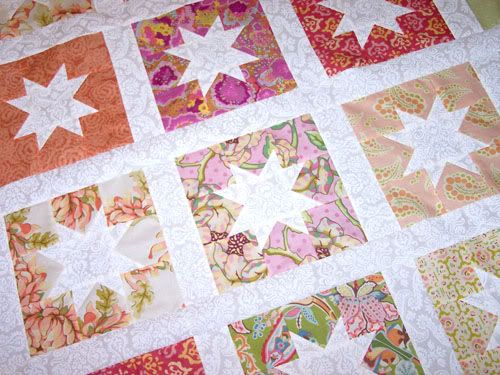 The February Schnibbles is Sunday best. I have an idea for the fabrics I will use, but can't make a decision. Still mulling it over.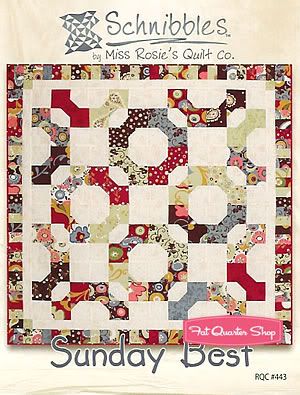 And, last night I stitched 5 more fish on Shores, only two left now.
I'm going to go take some more Vitamin D now. :D