On Friday night I had a sewing party, seeing as my sister was here, I had a good reason to get everybody together! We all worked on different projects, and leave it to me to not take one picture :( You can believe me though, we had a great time!

While talking away, I finished my Shangri-la quilt. It feels good to have this done. I stipple quilted it as usual :) The pattern is from Oct. 2008 American Patchwork and Quilting magazine.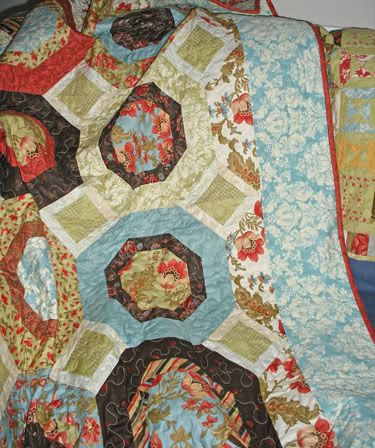 Do you see Lilyanne helping hold the quilt??
We tie-died some shirts for the kids, they loved it! I haven't ever done that before, now we'll have to do it more often. Look at these cute kids.