So, the quilt tops are taking over my house! I have 3 tops to quilt now :) I love piecing tops, but when it comes to basting, I totally put it off. Once I get going I am okay, it's just starting...
I finished the Tagalong quilt top, here it is with the backing and binding so you can see what I am using.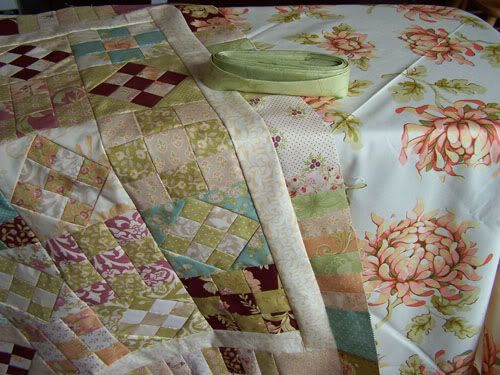 Then I have Pint Sized, look how cute! I have a nice swirly blue flannel for the backing of it.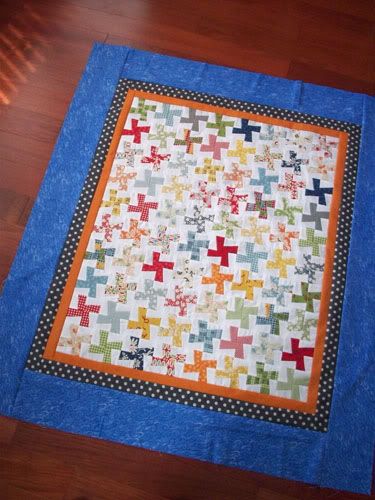 There is also a larger lap size quilt called Spring Stars. I want at least two of these quilted this weekend. Wish me luck :D