Hey there! The crazy hectic week is over for another year. My kids are a year older now. Curren turned 9 years old on the 8th, and Jessie turned 8 years old on the 9th. Isn't that confusing? They are getting so big, and I am loving it. Mark's parents came out for their birthdays, the first time they have been able to celebrate with us, and it was great. Jessie also got baptized on the 10th. Another wonderful event!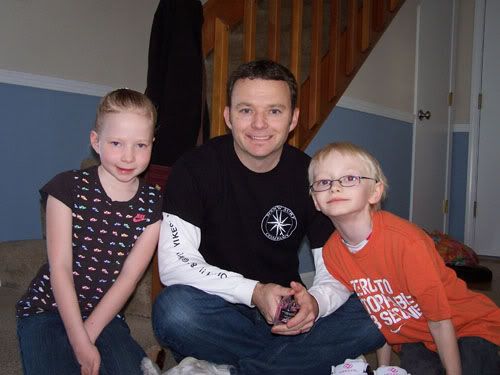 Between parties, shopping, and sightseeing, not a whole lot of crafting time was put in. I started a new cross stitch, but it's for an exchange I am doing. It is adorable, and you will love it too!
There is so much going on in blog-land right now. I want to sign up for everything, but I am using some self control. You know I am doing the Schnibbles Quilt a month, well, I started Tagalong this week. I am using fabric from my stash. The charm packs I picked out are called Fig & Plum. Aren't they pretty? Aqua, lavender, sage green, cream, nice. Go check out
Fig Tree Quilts blog
, eye candy.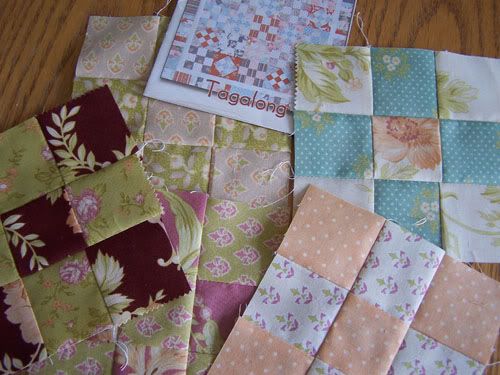 Also, Julie at
Jaybird Quilts
has started a Hexagon Quiltalong. I decided to join since I have several jelly rolls laying around. I chose to use Plume by Tula Pink.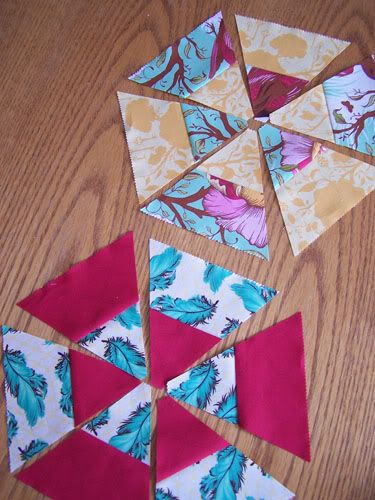 There is a pattern book I bought called Sizzling Sixties by
Heather Mulder Peterson
. It uses the 60 degree triangle ruler to make hexagon blocks as well, so I am happy Julie is doing this quiltalong, because I'll be ready to make quilts from this book!
More to share, but have to go make dinner. Mark is having a coworker come over, and I am blogging, when I should be cleaning :D