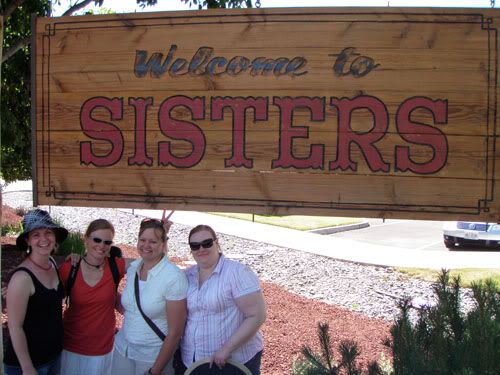 Look at me, trying to play catch up. This will be very interesting! I've had so much going on these past few weeks, and I want to share, so it'll take a few posts to get it all down.
Every second weekend of July is the
Sisters Quilt Show
. Sisters is a little town in central Oregon, about 3 hours from Portland. They hang quilts all over the town and a bizillion people go to this. I thought it was a blast!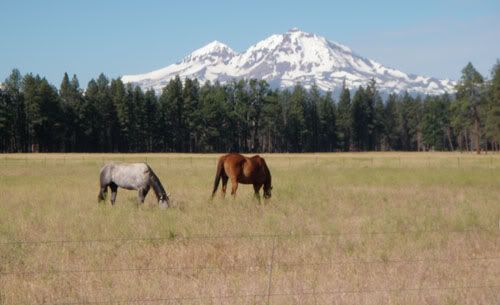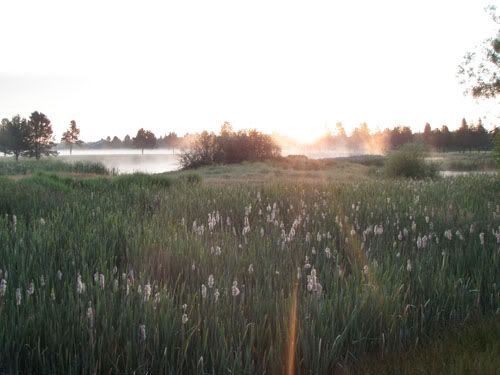 My boss has a house in Sunriver he let me use for 4 days, I invited my friends to come with me and we had a girls weekend. Seriously, we were so lucky to be able to spend so many days there and we took advantage of it. My friend Charissa came from Anacortes, Washington.
Jenn
came from Portland,
Barbara
my neighbor, and her sister Carol from Idaho came, and my friend Karen came too! There were six of us.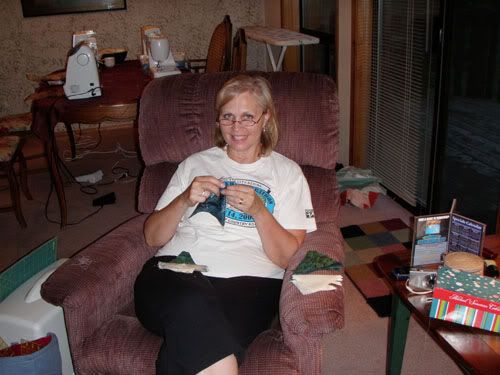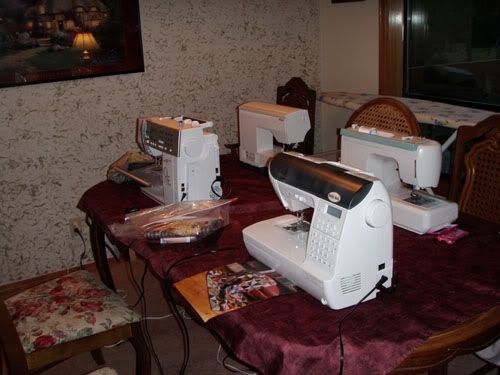 We got there on Thursday afternoon. Riding bikes is so fun to do in Sunriver, so we rode down to the lodge to eat dinner, then headed back home to sew. On Friday morning some of us had signed up to take classes that day, so we drove to Sisters. They have the classes in the high school, how cool is that? Charissa and I took the same class, taught by
Alma Cox
. It's so hard to explain the process, but it was sooooo fun. It felt like we were in art class as a kid, we had free reign to do whatever we wanted, it was very liberating.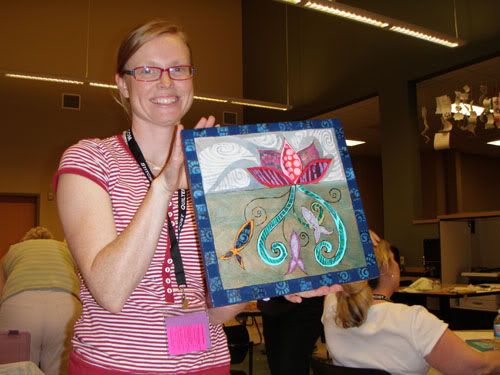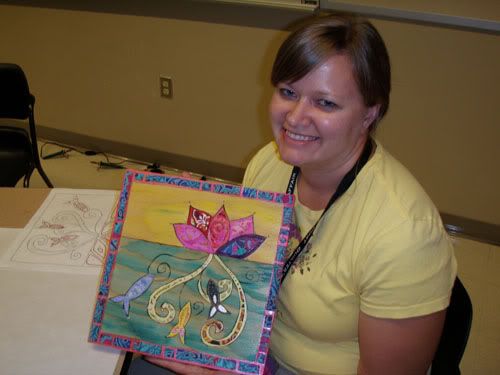 Saturday was the big show, so we left a little early to get there, I am glad we did. It was backed up to even get into town. We enjoyed the day looking at quilts, shopping for clothes, jewelry and cowboy boots :) We may have had too much fun!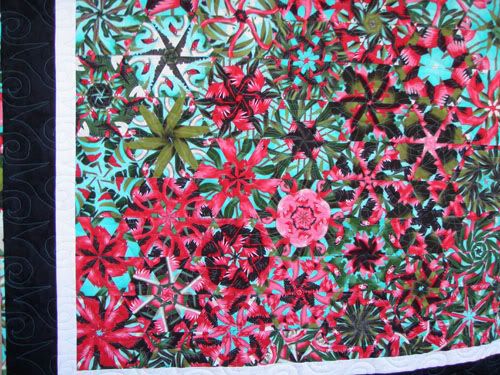 We came back home Sunday tired and happy. I loved the Sisters Quilt Show. I hope to go again sometime.