Charissa is so lucky! Her mother in law bought a long arm quilting machine, and she lets Charissa use it whenever she wants… and then I got lucky because she said I could use it too! You know somebody is addicted to quilting when she'll drive 5 hours (one way) to go sew. That is me, I am not ashamed. Also I missed Charissa, I mean we had been apart for 5 whole days after the quilt show!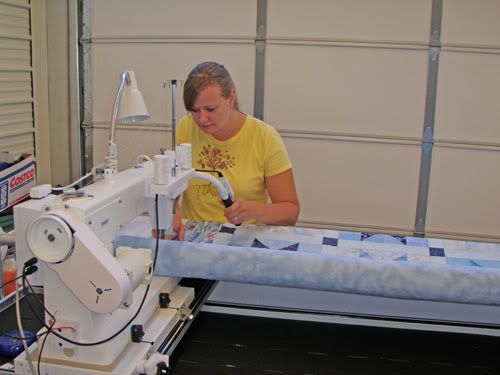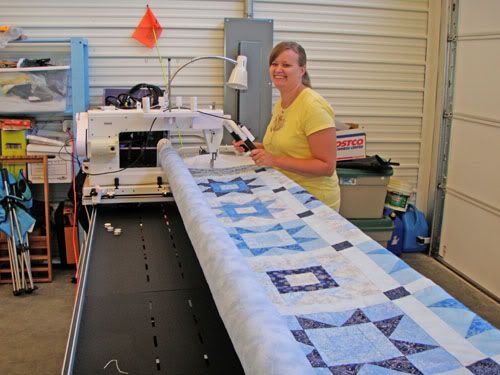 I brought two quilts to try out on this machine. It was interesting because it's the opposite of the free motion quilting I do at home on my domestic machine. It goes pretty fast, and I did do a super basic pattern on both of them.
In between quilting two large quilts, we managed to shop… and we bought beads to make these bracelets, how fun huh? Thank you Charissa for letting me come visit!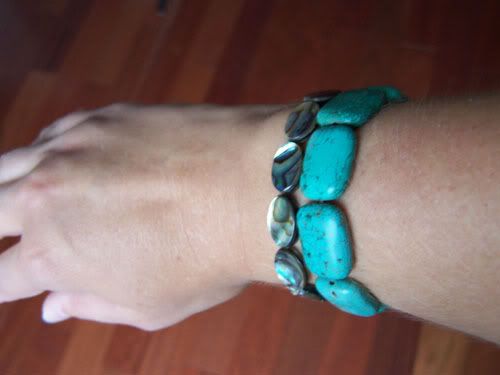 This butterfly was hanging out in my backyard for the past few days, it's so pretty, I had to share.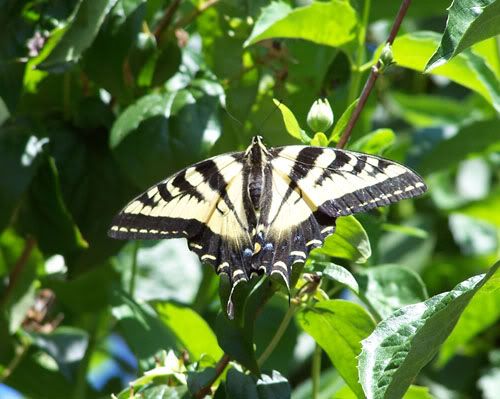 There has been a lot of free time for me this month, I was home alone, all by myself, single… for 17 days straight! How on earth does a young mom of two manage this? Well, we went to visit Mark's family in West Virginia on June 26th, I came home alone on July 5th. The kids and Mark stayed out there to play and hang out with his family until yesterday the 22nd. I know! It was very fun, but I am not going to lie, I felt like half a person, I missed my family a lot. You can tell I kept myself pretty busy huh?
More pictures of the family vacation to come :) Lots more quilting to share as well!