Lots of projects are happening...
The Hexagon Quilt using a Plume Jellyroll is coming along nicely, I got 7 rows sewn today (only 6 left)! It's so pretty.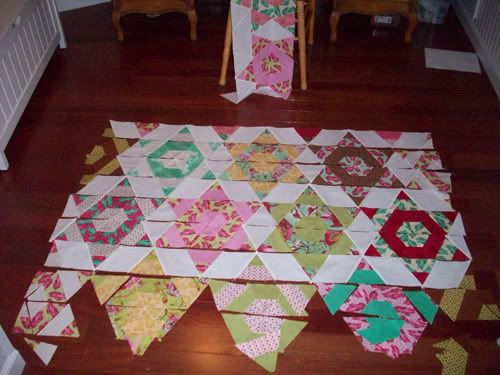 I made all of the blocks for the Skipping Stones pattern. Holiday Happy fabric is adorable!
And a pile of fabric was pulled out to make a quilt I saw on Film in the Fridge.
Rectangle Squared
. Check it out! Pretty fabrics yes?
Also, two Christmas gifts were checked off of my list, I can't show them until after Christmas though... I wish I could they are so fun :) I've been a busy bee. Now, I am off to bed. Which I need to clear off, it's full of fabric! haha! I loved this weekend.