Last year Jessie and I made an owl. She was loving the stuffed owls in the Pottery Barn catalog. My sister came to visit and said she'd love to have one for Lilyanne. Well, okay then, don't twist my arm!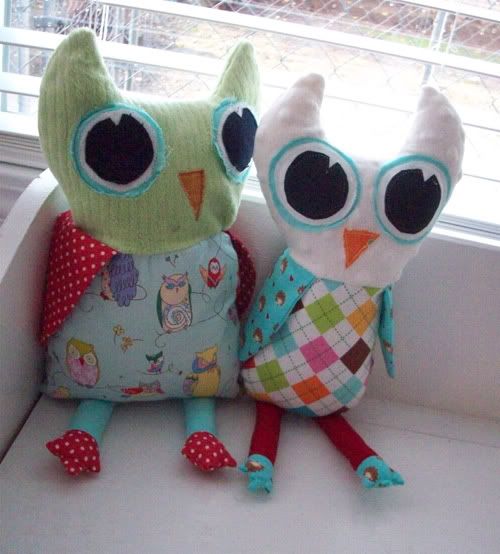 Jessie's is on the left, Lilyanne's is on the right.
Jessie once again chose fabric that looks like it belongs together. We used white minkie for the head. Merry Christmas to my niece Lilyanne :)
For the week of Christmas we drove out to Utah. We were hoping to go for Thanksgiving, but the weather wouldn't let us. We visited our families and friends. It was such a great trip! We drove home on Friday so we could spend Christmas day at our house. What a great day we had, I love my little family. I hope you all had a great Christmas as well. My husband bought me a new fancy camera, I am thrilled! I can't wait to learn all about it, and hopefully you'll be seeing some nice photos on my blog now.