I have been itching to make these pillows for a month now. I bought the fabric when we went up to Anacortes after Thanksgiving. I finally was able to make them. The pillow forms I bought were from IKEA for $6.99 each and are 20" x 20". I used Sew Katie Did's awesome tutorial for
installing an invisible zipper
too, awesome!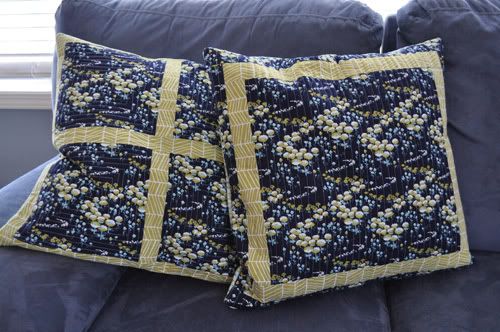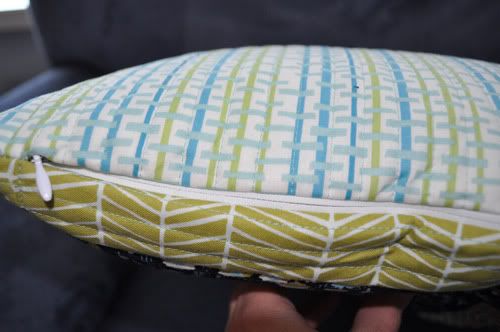 The pillows have batting and backing on both the front and the back to make them hold up better, and hopefully last longer. We shall see...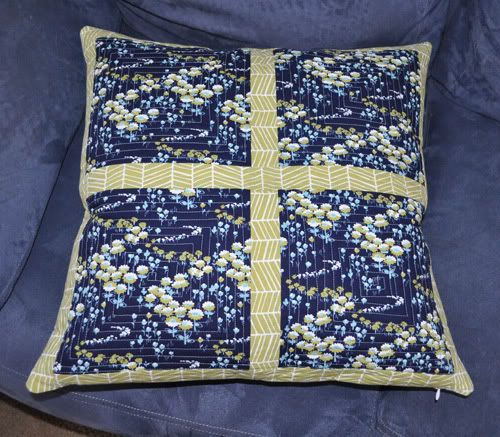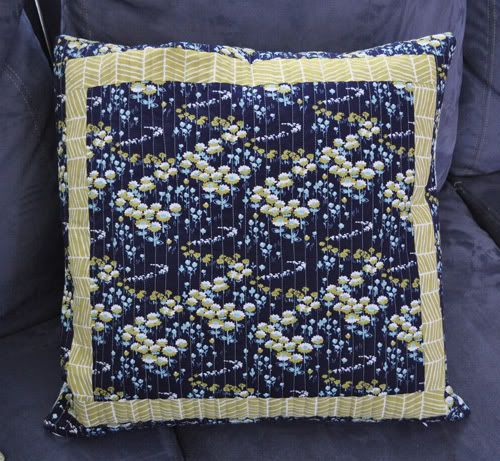 The fabric on the front is from a line called
Modern Meadow
by Joel Dewberry, it is so beautiful.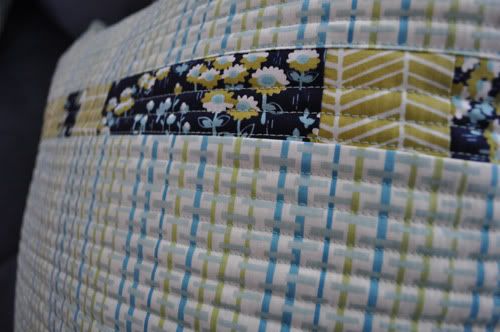 I tried some straight stitching on it using my walking foot and aqua thread. I am in love :) The quilting took some time, but the effort was worth it.