Happy New Year everyone! I hope you have all had a wonderful day. Our friends are in town visiting, so today the men took all of the kids to the mountain to ride dirt bikes, us girls got to go shopping at
Hollyhill Quilt Shoppe,
it was such a fun day.
I decided to put a photo up of my current stitching. I started the cross stitch "
Gina Queen of the Sea
" by Ink Circles in 2008. I pulled it out again during the Christmas break we've had. I decided it was the one to continue working on now. The colors are very pretty, and I love the sea theme.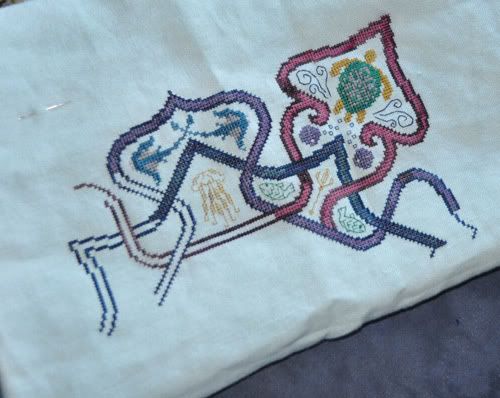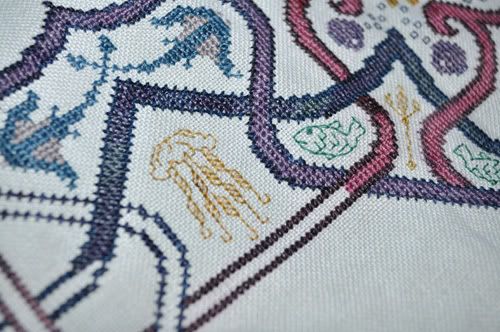 Yesterday we took our friends and the kids for a hike at the beach. Ecola State Park is our most favorite beach around, and they have a good 2 mile hike there, so we braved it in the freezing cold. I am glad we did, it was beautiful.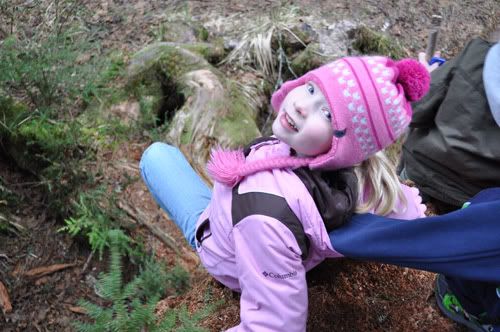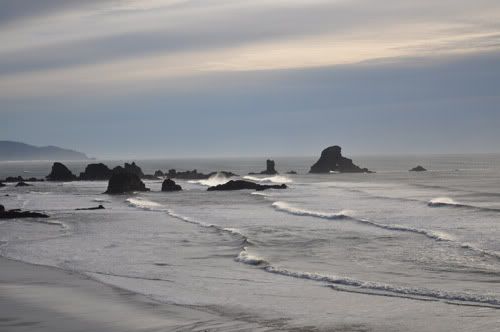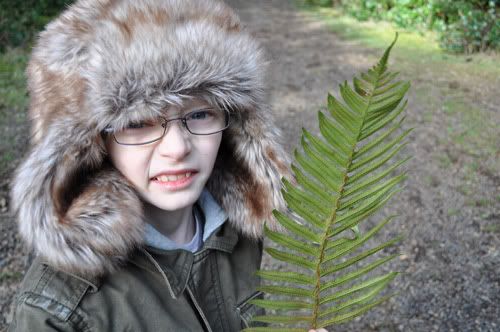 Look at the big log, it's so huge! We could have fit several more people :)