After a quilting power session on Sunday morning I was able to finish the quilting for the Hexagon quilt. It turned out nice, and I am getting ready to bind it now. I was asked how I quilt this? I have a Baby Lock Quilters Choice sewing machine, it has a table on it. I do all of my free motion quilting on it. This can be done on any machine, you really need an extension table though. Since I quilted this quilt with straight lines, I used a 90/14 needle and a walking foot. I lengthened my stitches just a bit, and off I went! It requires a lot of patience, and a lot of breaks. I can usually quilt 15-20 minutes at a time, then I have to get up and walk around. So, if you all want to give it a go, you should :)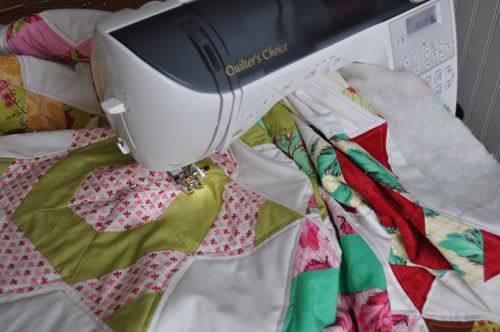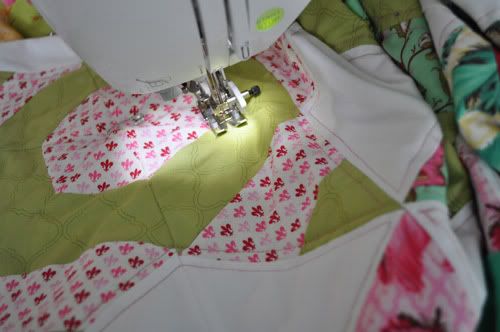 This week I am teaching quilt class at church. I've been teaching a block of the month to whomever is interested. It has been a lot of fun. This month we are learning the leaf block. I am using all aquas and oranges for my blocks. It'll be fun to see everybody's come together.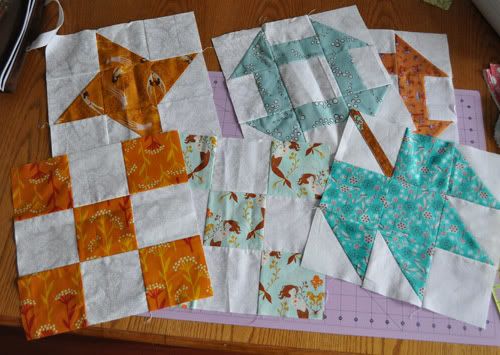 I started cutting up the stack of fabrics I had put together that are green, orange and brown. I am using the tutorial from Oh Fransson! called Crazy Nine Patch Lattice Quilt. It's super fun! Elizabeth is brilliant.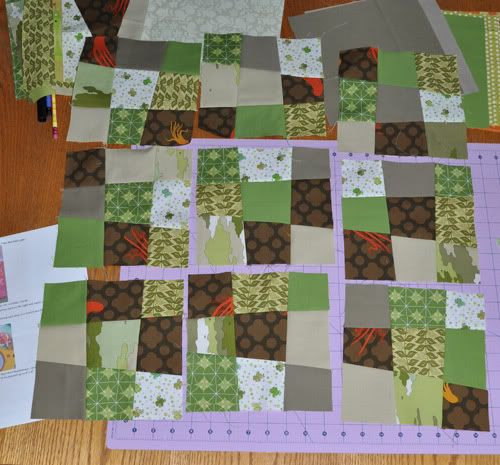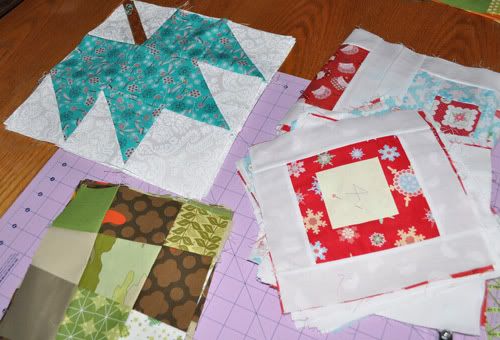 On Saturday the sun came out here in Portland. This is practically unheard of for January. Mark and I decided we had to get out and do something, so we headed to the Columbia River Gorge to do a hike. We went to Beacon Rock State Park. It is in Washington, and the hike is straight up Beacon Rock (850'), with a great view all the way up. Then you wander straight back down. It was a very fun hike. I had to stop and rest on the way up, my kids ran up the whole way, they are crazy!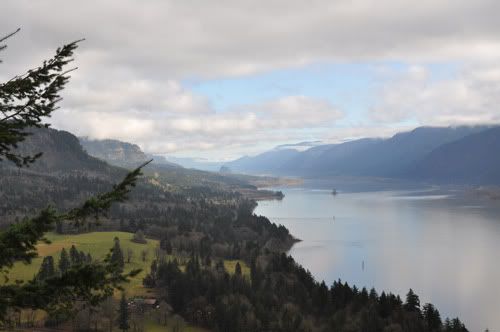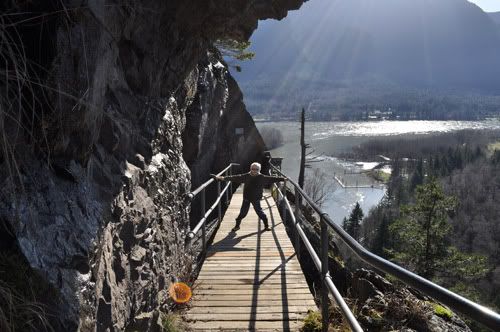 After that we drove back to Vancouver, and went to Fort Vancouver. We love history and this place was fascinating and just beautiful. It helped of course that the sun was shining, and not a cloud could be seen. We had fun exploring the building and learning all about the trades that went on in the 1800's. No money was exchanged really, the currency was beaver pelts. How cool!