Well here she is, after almost a year of working on. The hexagon quilt is officially done and ready for use! I kept the quilting straightforward and simple. I outlined the star and the inside pattern of the block. I used a turquoise print for the binding, my favorite color.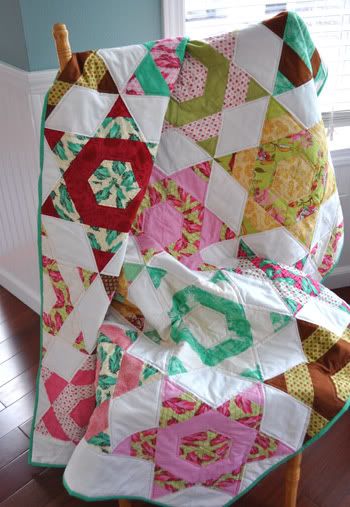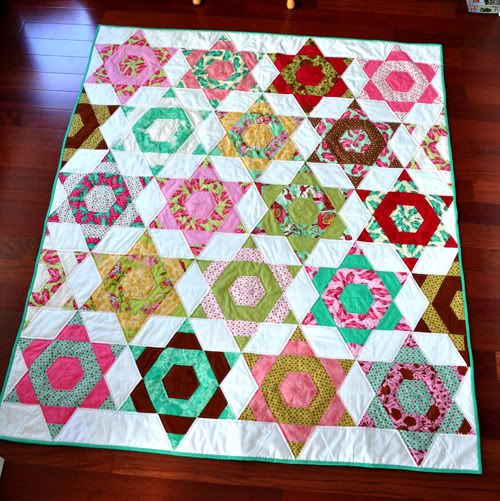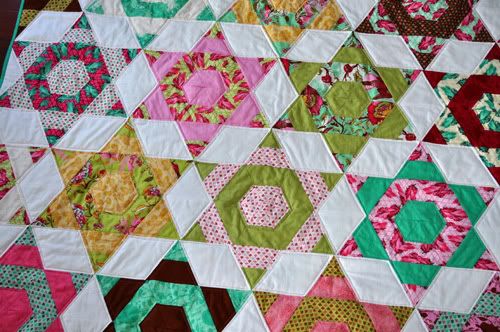 I got creative with the back, I only had 3 yards of the flower and bird print. So... using the leftover triangles from the blocks, I pieced them into long rows and added them. I had the pink in my stash and it was just the right color, so I added a strip of that to the bottom.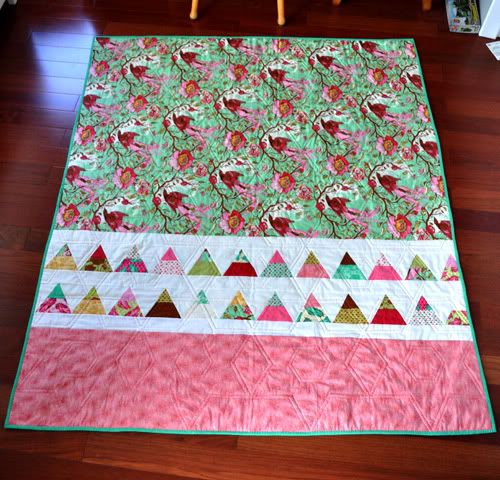 This is for sure the hardest quilt I've pieced, but all of that hard work and unpicking of seams and re-ironing was worth it. It's such a pretty quilt. The fabric I used is called Plume. Tula Pink designed it for Moda. It was a jelly roll, with white background fabric. Julie at
Jaybird Quilts
had a quiltalong for it. I really encourage you to make one!