I've got a thing for scarves, never in my life have I worn them much. I bought a shiny silvery scarf in the fall and love wearing it! This weekend was a fun one, Charissa and I went with our families to the beach to hike, and in Cannon Beach is The Center Diamond. The had the cutest beachy fringes! The two on the top with the shells were what I picked up there, the one on the bottom I've had already. I found the silky aqua fabric on clearance at Hollyhill Quilt Shoppe on Saturday.
Amy Butler's book In Stitches gave me the inspiration for the fun scarf. You'd think I could think of these things on my own, but I am not that smart :P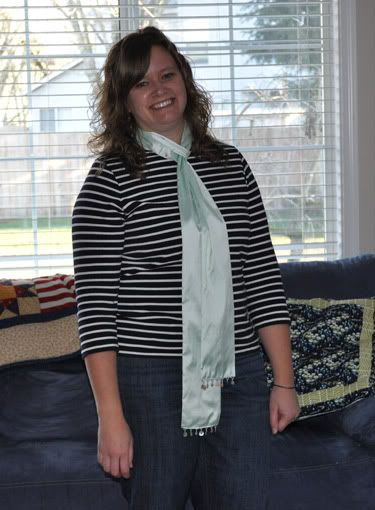 How fun! I love the new scarf. These would make great gifts don't you think?? I hope so, I've got lots of this fabric left over LOL!