I've been hoarding fabric, nothing new really. The Mendocino Mermaids that Heather Ross designed are one of my all time fave fabrics. The colors are my favorite, it is ocean themed, and hello cute little girls? This quilt was started back in
June of 2010
. It took awhile to cut out, and then I didn't really get any further. This past month I finished the top up. It's really big, just the way I like a quilt!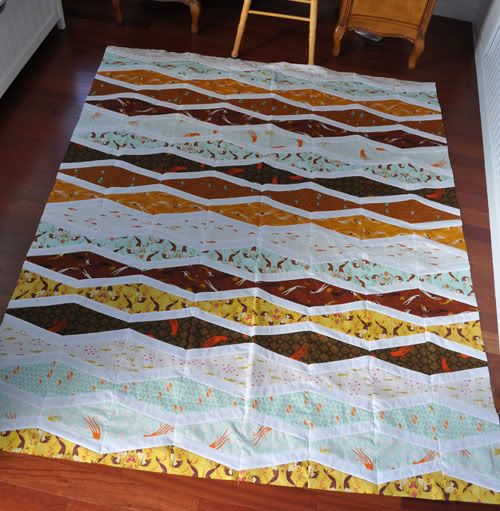 The pattern is called
New Wave
by
Elizabeth Hartman
. The pattern had instructions written for all quilt sizes, which was great. I chose the twin size. I had enough fabric to do a king haha! I kept it smaller :)
I bought some really nice flannel at Fabric Depot for the backing, it's washed and ready to be basted now. I can't wait to get this quilted. And this quilt is staying at home with me!
We drove out to Sauvie Island again today to see birds and let the dog run and play. Mark took this picture of us, I loved it. Look at how big my kids are getting!