I've had the pattern to make the Single Girl quilt for over a year now. I've seen several made, and they are all just beautiful.
Jenn
showed me the one she started, and I loved it.
There is a
group
starting up to do a quilt along, and they'll have pictures and help for all of us who don't know how to sew a curved seam *raises hand* This should be perfect for me.
I pulled the fabrics I want to use, all from my stash. And of course they'll be blue and green. My favorite combination. It should be lots of fun.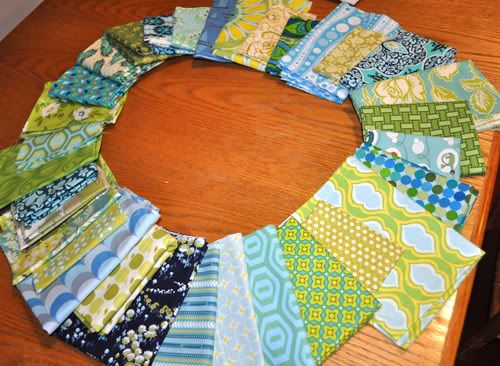 My husband insisted we go on a drive this morning to get out of the house. We all kind of drug our feet, but once we got to Sauvie Island, we were all wide eyed and loving it. There were birds everywhere. My new camera with the zoom lens caught this big bald eagle in a tall tree, look at how pretty he is! I love it here.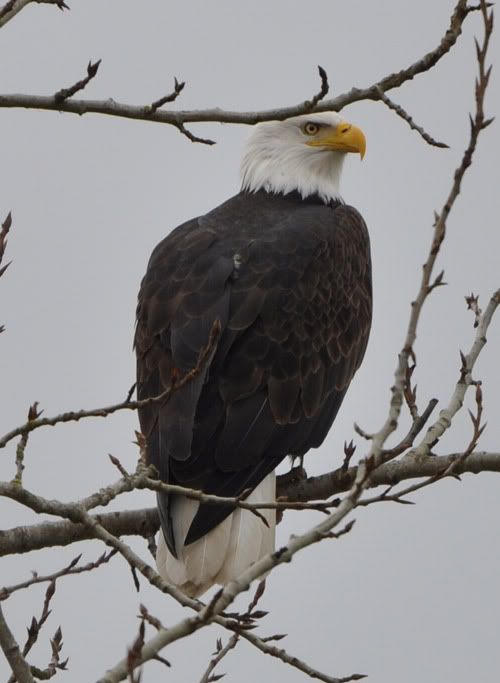 These horses were pretty too, they scared that huge flock of geese up into the air. It was a perfect morning to go for a drive. Thanks Mark :)