Back in September
Randi
over at
Fresh Squeezed Fabrics
was having a giveaway, and I won! Woohoo! So, I started making the quilt pattern and fabric that she sent me, and finally I have finished the quilt top. I am in love the red and aqua color combination along with everybody else. It's so clean and fresh.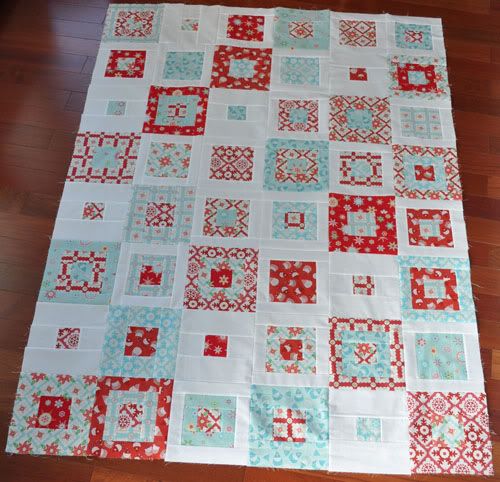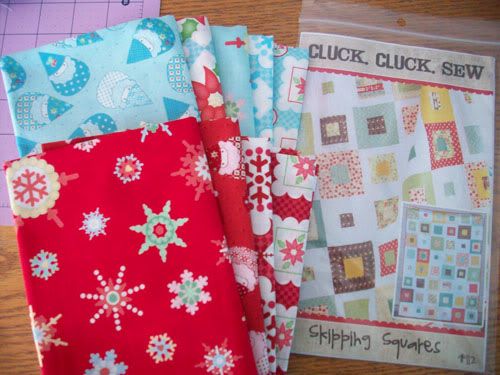 The pattern is called Skipping Squares by
Cluck Cluck Sew
. Great pattern, it used up those 10 fat quarters so well, and the quilt went together quickly, that is whenever I would sit down to work on it. The fabric is called Holiday Happy designed by Miss Monica over at the
Happy Zombie
. *hi Monica!!*
I have some Bliss flannel for the backing fabric. I hope to get it quilted in the next month or so. We shall see. It will be a nice looking quilt when it's done!