This little quilt was really fun to make, I finished stipple quilting it and binding it over the weekend. All of it was from my stash, and it really isn't a big quilt at all, like a crib size. So, all of you should go out and make one.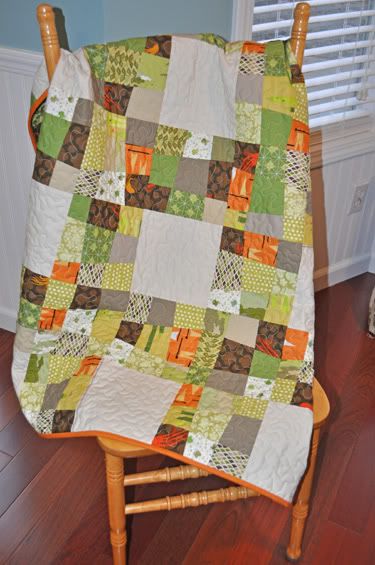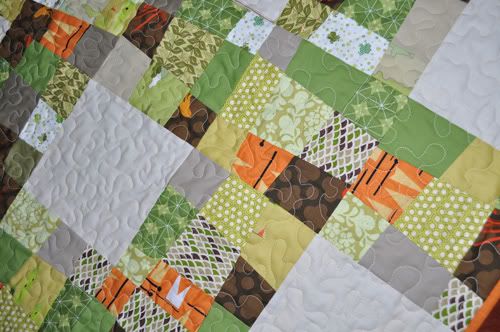 There were 4 blocks leftover which I pieced into the backing. I've had that big piece of green solid in my stash forever, so I figured now was a good time to finally use it.
I stipple quilted it using a cream colored thread, it really stands out on the back, but blends in well on the front.