We had quilt class at church a few weeks back, and I took some photos of what my friends are making, because they make some awesome stuff, and more people need to see their hard work. They inspire me to keep trying new things, and to keep sharing what I love.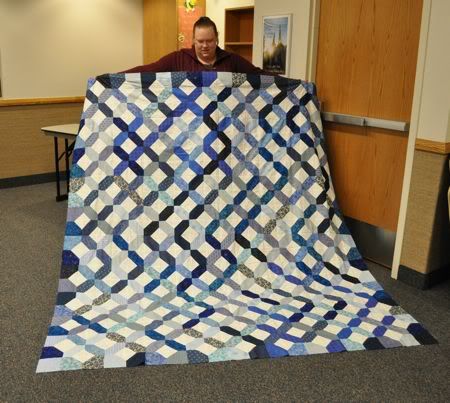 Karen has been working on this quilt for a few years, I was with her on multiple shopping trips when she was collecting all of those blue fabrics. The pattern is American Pie by Miss Rosie's Quilt Company (I made the same quilt in Red and White) I love it with blue too, now I may have to make it again LOL!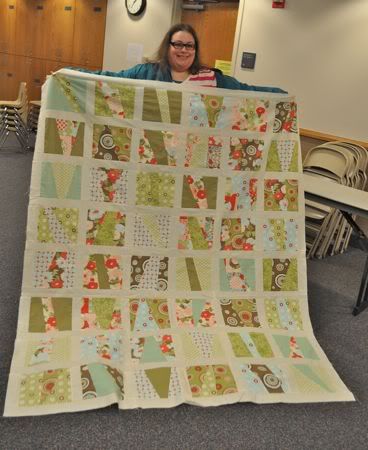 Karin loves to make her own patterns, these fabrics are Bliss fat quarters, she cut them wonky and sewed them back together. I love it!
Karen is getting hooked on cross stitching, and is making this adorable bib for her nephew.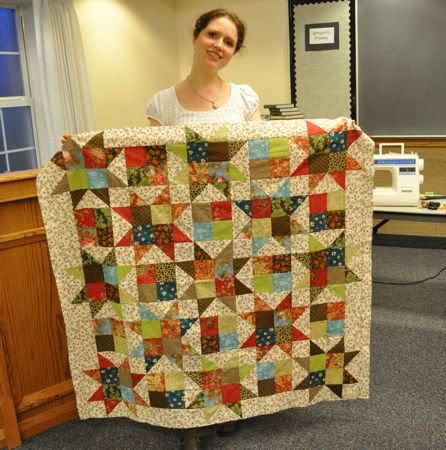 Victory has had fun putting this quilt together, it's very scrappy and gorgeous. Wait until you see the pinwheel quilt she is making right now, it's going to be awesome.
Closeup.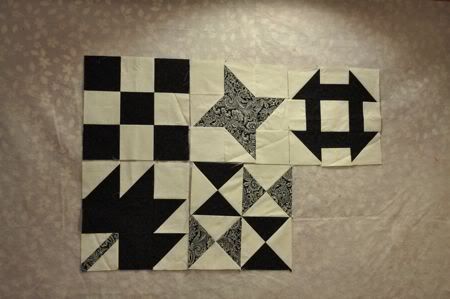 Victory brought a design wall with her to the class, so we could hang our blocks up and check them out. These are Karen's blocks, in black and white.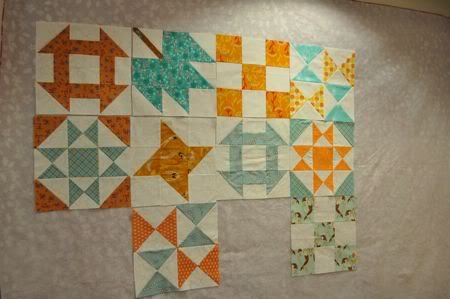 These are my blocks in orange and aqua, it's been fun so far.