I have been MIA for quite sometime now. I feel like April was a blur it flew by so fast for us. We were out of town all of last week for a fun and much needed family vacation. Do you have friends where their whole family is friends with your whole family? We are lucky enough to have a family that we love to be with and are lucky enough to call our friends. The Jarvis family invited us to go to Mexico with them and stay in their vacation home with them. The rain here in Portland has been endless and we were all wanting some sun! The house is near Puerto Vallarta, we swam in the ocean, played in the sand and just rested. It was heaven!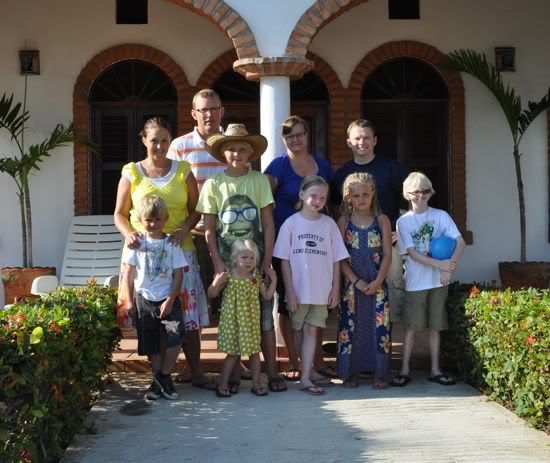 We got home to me being sick with allergies... Yuck! I am just feeling normal again *love Claritin*. I also had my bithday this past week. My family is so sweet and got me gifts for the new deck in the backyard.

So it is needless to say that I haven't sewn for two and a half weeks!!! I miss it and finally started up again today.
Dianne at Suburban Stitcher has been working hard on her Stella Blue quilt. I started in on making some flying geese. There are a lot of them and we are going to be pros by the end of this quilt! I am using the fit to be geese ruler to make them. The ruler does make perfect geese!
I have three quilts to baste quilt and bind by June. I hope to start working on them this coming week. I can't wait to start quilting them.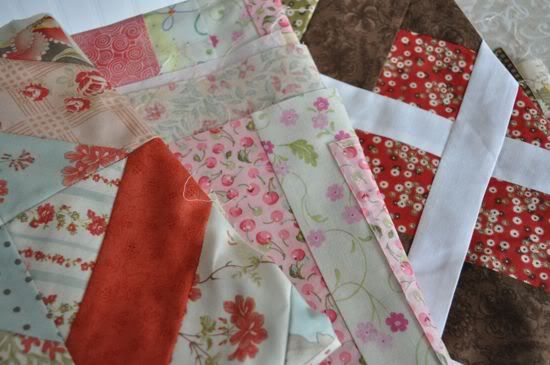 Here is to a productive week! Have a good weekend everyone!

One more thing,
I am selling a lot of cross stitch charts at a great price, go and check it out!