I have been sewing, but life is getting busy for me right now, so I haven't been able to post a lot lately. Dianne over at Suburban Stitcher and I have been chatting.
We both have the pattern from Miss Rosie's Quilt Company called Stella Blue.
We both have the fabric.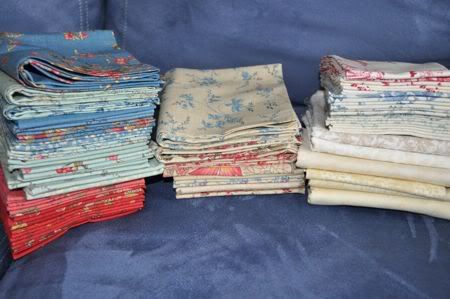 We both have the Fit to be Geese ruler to make the bazillion Flying Geese blocks.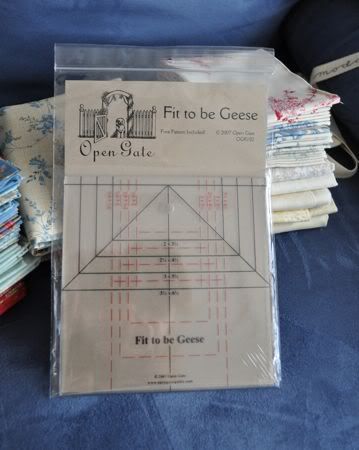 So, we are doing a quilt along!
I've been eye balling this pattern for a few years now, and have always wanted to make this quilt. The fabrics I am using are Rural Jardin (a fat quarter pack) by French General for Moda. I love love love this fabric. It's antique looking, elegant, and so beautiful. I typically don't like florals on fabrics, but these floral prints speak to me. Obviously, as FQ bundles don't come cheap. So, every Friday Dianne and I are going to post our progress on this quilt.
And this fabric was purchased last year while on one of my buying sprees. I am so excited to use it, this quilt is going to be awesome!
Also happening these next few weeks… we are building a deck off of the back of our house, Curren has the Pinewood Derby next week, Curren and Jessie's birthdays are next week, it just never ends does it? Life is great :D