I finished up the Garden Trellis quilt this week, and I am so pleased with it! I used a Martinique Jelly Roll, designed by 3 Sisters. I love pretty much every fabric line that 3 Sisters designs, they always seem to match my house :)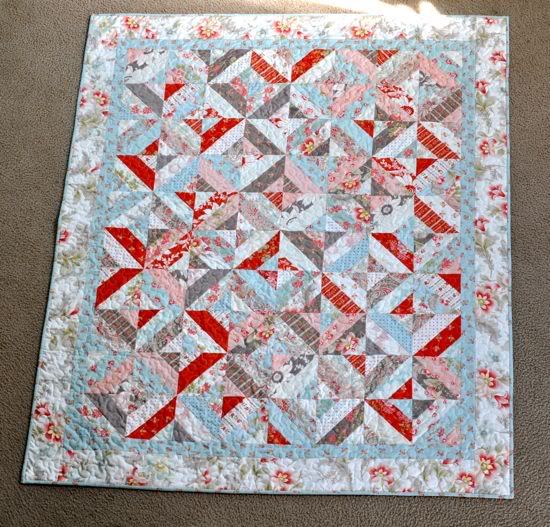 I've been drooling over my
Jelly Roll Quilts
book for a few years now, and finally made a quilt from it! The pattern is called Garden Trellis. It went together easily, the hardest part was most of the fabrics in this collection are lighter toned, so I had to be careful how I placed the strips so that it didn't blend together.
This quilt is going to be given to Jessie's teacher Mrs. McCullum. I am making another quilt right now for her other teacher Mrs. Petrick. I hope I can get the second one done in a few weeks! The backing is pieced, I need to baste, quilt and bind it though... hmmm...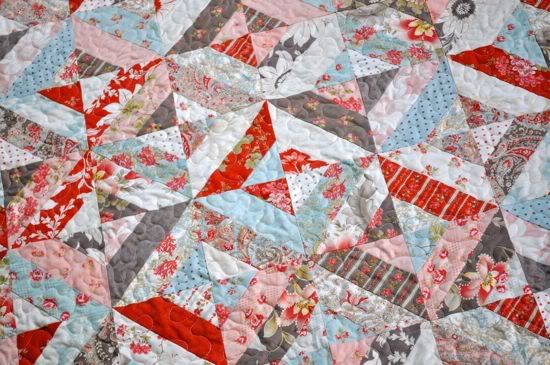 I found the backing on clearance at Craft Warehouse for$4/yard SCORE! It matches really well, I am happy about that, and it's my fave color, AQUA. Mmmm.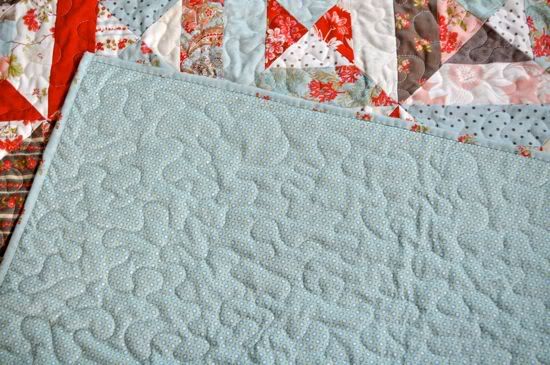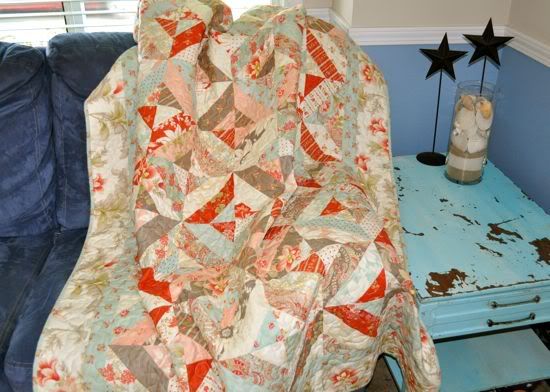 After taking photos of this quilt, I am realizing it really matches my beachy decor. Oh no.
I may have to keep it! (yeah right)