Dianne
and I have made some progress, awesome! I was able to get all of the flying geese done for the large part of the stars in the quilt. There are 88 of them altogether.
I laid them out a little bit, and so far so good! Trimming all of these blocks down is my least favorite part of this so far, it's rather tedious. I find myself calling my sister or mom while I am trimming so I can take my mind off of the monotany.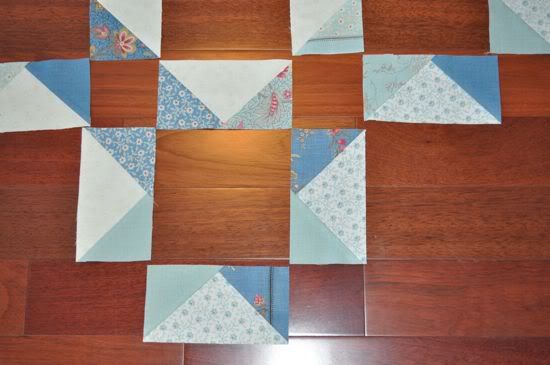 Next up the teeny tiny flying geese! There are close to 200 of them, so far I am getting my squares cut down to triangles so I can start sewing them together. This quilt is going to be so pretty.