Hello everyone, Happy Friday!!
Dianne at Suburban Stitcher and I have been working on our Stella Blue quilts. I've been chipping away at a stack of Flying Geese all week. There are lots to make as I've talked about before. I like this part of the quilt making process, because it's somewhat mindless. You can just sit down and start chain piecing these triangles to your heart's content, and when you get bored, pick up something else for awhile.
These geese are all of the border geese.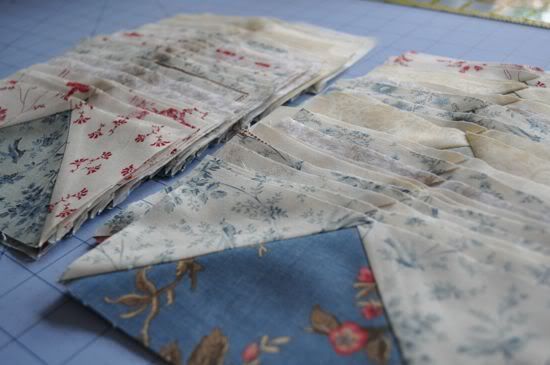 I've started cutting the large star geese now.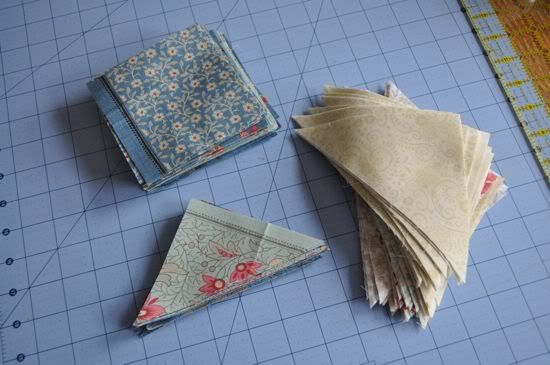 I am using Rural Jardin fabric by Moda for this quilt. It is a fat quarter bundle, and I love that I am using so many different fabrics, it's giving me the scrappy look that I like so much. I am also using Best Press, a spray starch on this quilt. I've never used spray starch, and lately I keep hearing about how much nicer it makes your fabric to work with. Since this requires a lot of triangles (bias cuts) I thought this is a perfect time to try it. So far, it's been great.