Have any of you been to Jeni's blog,
In Color Order
? She, for one, has a fabric stash that will make you drool, and two takes the best photos of her fabrics, making you want to start sewing right after you get done reading her posts. She is starting a
quilt along
that uses half square triangles (simple!). You choose warm and cool colors from your stash (pretty!) and make a really nice quilt. I don't do a lot of quilt alongs, simply because I can't keep up with them. This one however, seems straightforward, so I feel braver joining in.
I was browsing blogs last night trying to relax (I held Cub Scout Pack Meeting at my house a few hours before), and came across her instructions of how to choose your colors, I was sucked right in. I then headed up to my bedroom where I keep my fabric and found lots to choose from, and pulled out these stacks.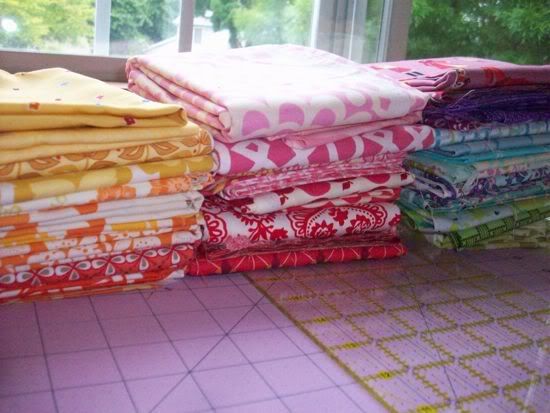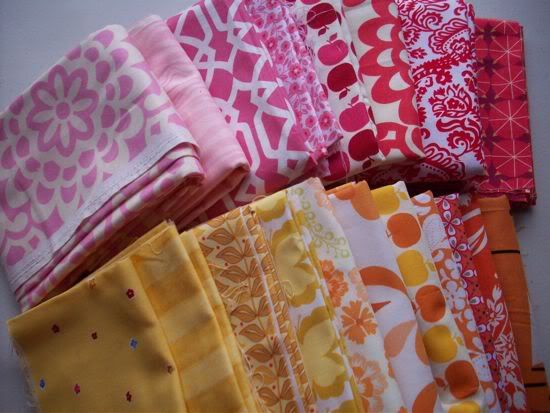 There was a lot of everything, I think my stash works well for me, and I am so glad it does! I have a lot of cool colors because my favorites are blue and green. However, I have a lot of red and pink too. And orange, who knew?? I plan on making the twin size quilt, because I don't make small quilts :)
What do you think, would you like to join in too? It will be a very colorful quilt along, perfect for starting off our summer!