My husband has been dragging me all over Oregon these past few weeks, he has got a traveling bug! As if he doesn't travel enough, he's been to Argentina, Amsterdam, and Puerto Rico in the past month and a half. I may be forgetting a trip in there somewhere. My husband, he travels for work.
Anyways, last Saturday we "took a drive" to central Oregon. We drove through Sisters, and had lunch, and I wandered into the Stitchin' Post. I love that quilt shop. I found some fabric. *disclaimer: I am doing 4 commissioned quilts and needed fabric for them!* I may have bought a yard for me :) Most of these purples were bought there. One of the quilts I am commissioned to make must include purples, okay! Look at them, mmmm….
I was able to cross stitch in the car, because this "drive" we took was 4 hours one way. Here is my progress! I have enjoyed stitching again, it's so nice.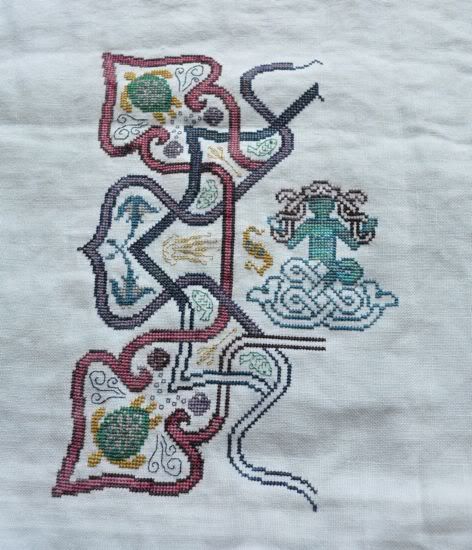 We arrived at our destination, Fort Rock. A big rock monolith, half moon crater, thing, in the middle of nowhere. We proceeded to hike all of the way around it, and in it and up it, it was really cool. If you are ever in the area *snort*, or have a crazy cool husband like mine, you should go and check it out. We got home at 11:30 p.m.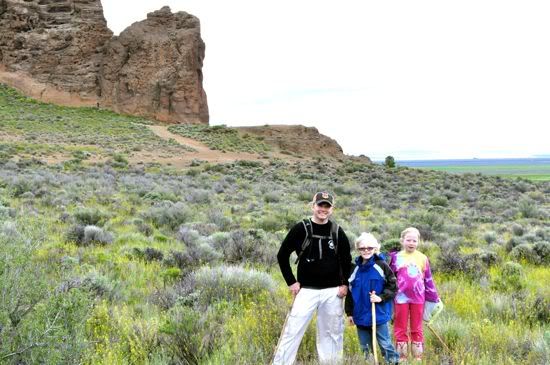 After all of this driving around, I worked on my Stella Blue quilt on and off through the week, which means I am now done trimming flying geese.
On Tuesday, the longest day of the year, we decided we needed to spend the evening at the beach. We watched the sunset on Indian Beach, look at how gorgeous it was!! We got home at midnight.
By this time I am stumbling tired, like I can't keep my eyes open or form a full sentence. Oh, and my part time job has been really busy, meaning, I have to come in at 7:00 am, instead of 8:30 am.
Let's see, what else… I am currently piecing my top for the Block of the Month class I've been teaching, here it is so far. I need to add some sort of cool border. I have to think about it. I had my final quilting class last night. I "retired" after a few years of teaching my friends every month. It'll be nice to have a break. I was asked what I plan to do in my retirement… that is hilarious.
So, this is me this week, a rambling, stumbling, trying to think clearly MESS. Hey, at least I am still having fun right? :) I will work on a "good" post for you guys in the next few days.