I have been wanting to make pillows for my parents for a long time. I've had the pillow forms for months and months sitting in my bedroom. I finally sat down to make them on Saturday evening. I based them loosely off of the pillows Kristyne at
Pretty by Hand
has made. She makes such pretty things! As I've watched her make all of those pillows I couldn't wait to make some too.
Here was my progress on Saturday evening, I was able to sew both of the tops together, and do a cross hatch quilting on the checkerboard one.
I woke up Sunday morning to sunshine streaming through my windows. It was beautiful! I finished them both up by 9:00 a.m.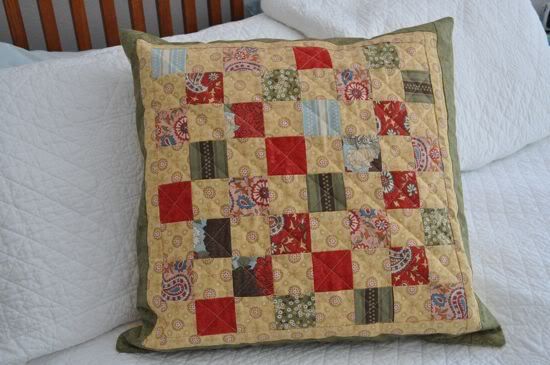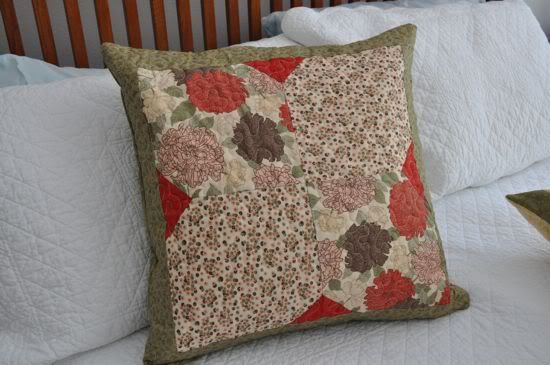 The fabric I used is called Simple Abundance by Moda. I recently made a
quilt
from this fabric. I still have quite a bit left from the fat quarter bundle, and I plan to make table runners that match the pillows for my parents. The backing on the pillows are fabrics I've had in my stash forever. It's time they were used up! These are big pillows 20" x 20". It used up quite a bit of fabric. I enjoy making useful things like them, it's very rewarding!