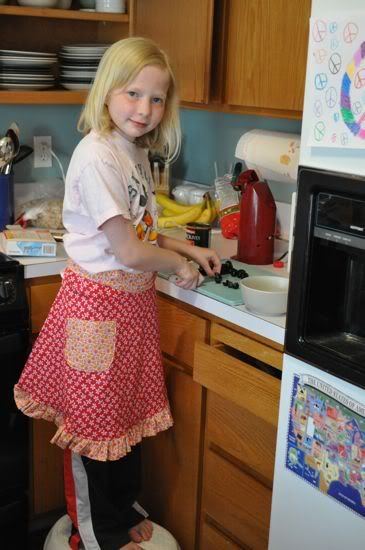 Jessie has been taking a sewing class again with my friend Barbara. This time around they made aprons, she had to break it in helping me make pasta salad! Look at how cute it is, she did such a great job.
I am teaching Jessie and her friend to sew a bit this summer too, and plan on having them make this bag. They've already cut their fabrics and we plan to start sewing this week. I made one yesterday to make sure it'd be doable for them, and I think it'll be fine. I used it today going boating, and it held a lot and looks cute too.
Have a wonderful 4th of July! Can't wait for Monday, it's going to be a fun day.