There were 9 of us planning to go to the S
isters Outdoor Quilt Show
this past weekend, and only 8 of us made it. The weekend full of friends, sewing, food and quilts was very fun, and we were all wiped out by the end of it.
We planned a gift exchange, all of us make 8 gifts to give to each other. It was fun coming up with a plan on what to make. Here is what I came up with. Each pouch had a turquoise bracelet in them, they are my favorite bracelets to wear.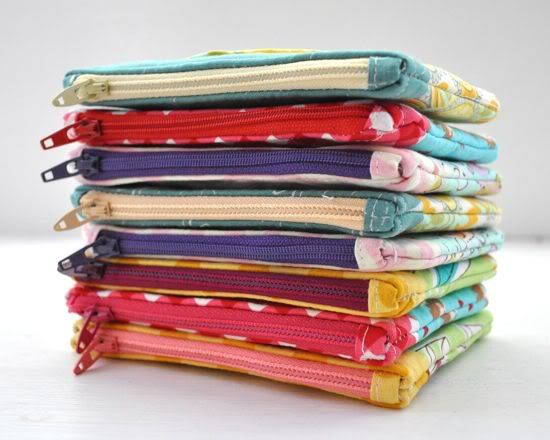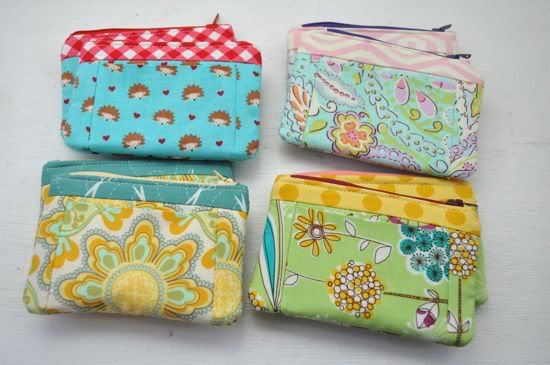 All of us at the house were: Colleen, Barbara, Charissa,
Jenn
,
Jen
,
Jill
&
Petra
. We first opened Jenn's gifts, she made us all beautiful bags, we were all pretty excited by them as you can tell.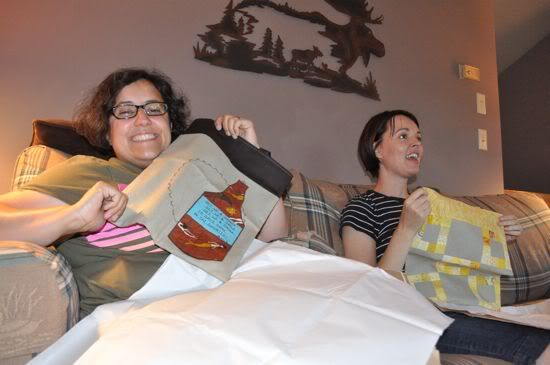 Jill and Petra with their gifts.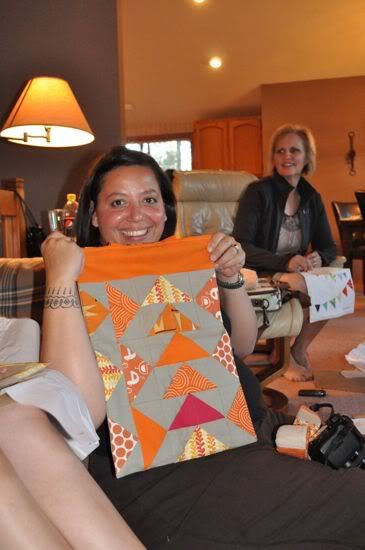 Jen with her bag.
Colleen loved it!
My stack of gifts after we were all done, it was so fun.
This bag is SO Barbara.
I love my mermaids :)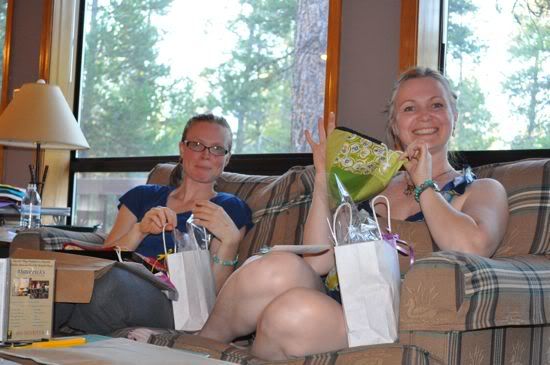 Jenn and Charissa buried in treasure.
I have a lot more to share about our 4 day weekend, so look forward to more posts!