Remember that tote bag I made over the summer? The
tutorial is by Noodlehead
, and it is such a great bag, I use it all of the time. I liked it so much, I made 8 more! I thought they'd be perfect gifts.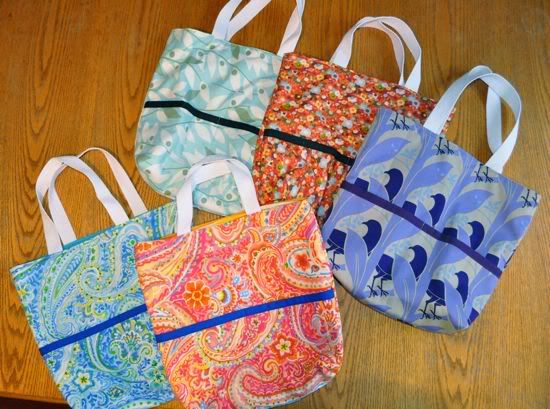 I have had some home dec weight fabrics in my stash for quite awhile (5 years??) and it was begging to be used. It takes a ½ yard for the outside body and a ½ yard for the inside, so it is a great stash buster. I think it'd look great in those big floral prints!
And another fun thing I made are keychain clips. My BFF Becky made one for me and I love it! I decided everybody I know needed one too. I found the clips at Joann. They sell them by the handbag hardware. They even had them in several colors. I used this
amazing tutorial
. You guys should all go make them, they are great!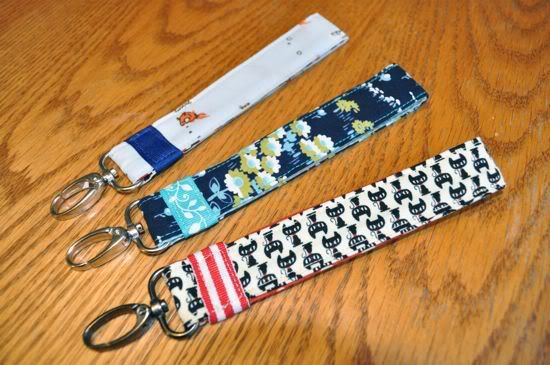 I've cleaned my sewing table off, organized my fabric, and have a game plan for this month. It feels good to start some new projects! What are you working on right now?