Here we are again, how on earth is it Wednesday again already?? I meant to post over the weekend because I finished a quilt! However the weather has been so grey and rainy there has not been a good time to take photos of it.
The quilt that I finished is Holiday Happy, I love it! Here is a lame picture of it, it will have its own post later this week. It's very bright and adorable.
The aqua pillow is coming along. I had to stop my progress because I ran out of stuffing. I need to go and buy more and haven't been able to get to the store.
I finished piecing the backing for my "plus" quilt. I was so proud of myself because I used fabrics I've had in my stash forever, which means I didn't go and buy and big piece of fabric.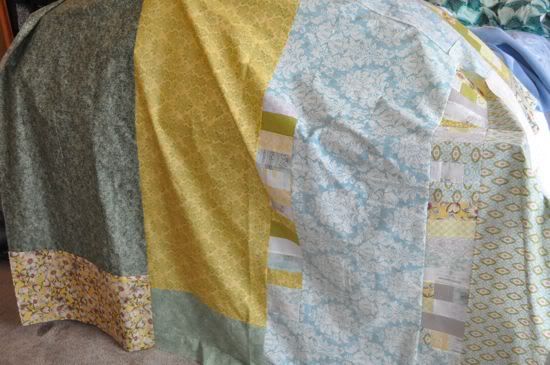 I may have started another new quilt.... I pulled out my Neptune stash a few weeks ago and wanted to make something out of it so badly. So, cutting has begun! I threw in some Prince Charming as well, since it matched so nicely. These fabrics are by the designer Tula Pink. I love her designs!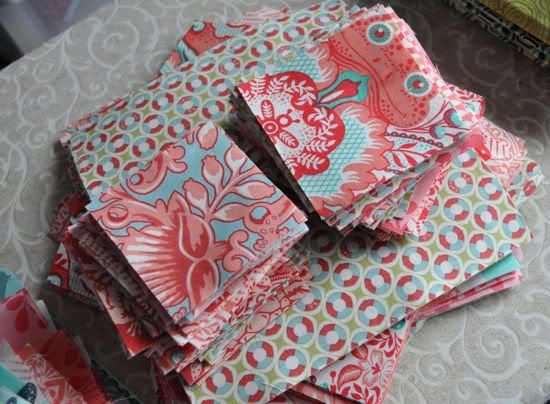 And there was a bit more progress made on my cross stitch, the antlers are coming along. I've been working on this while watching my son do Taekwondo.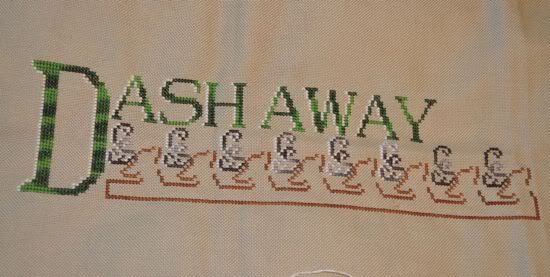 And what's up with the Christmas themed projects? It's funny how these fell into my list of things to do, but that is how it worked out. My husband thinks I'm crazy.
No progress on my Single Girl, Stella Blue, or City Greens quilts. I am starting too many new projects haha!
Linking up with Freshly Pieced for WIP Wednesday